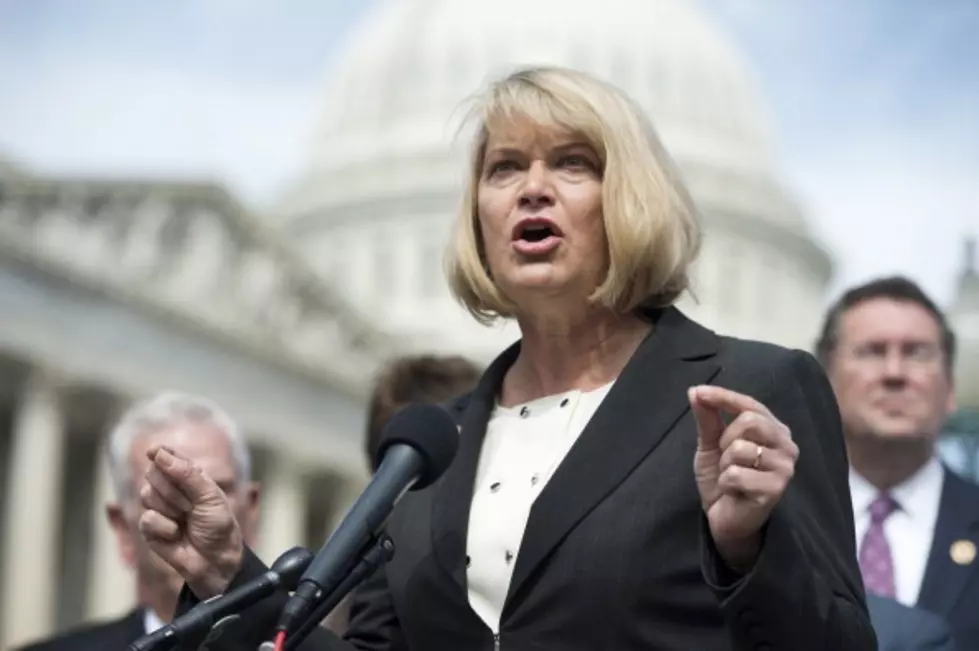 Senator Lummis Introduces Amendment to Defund Acting NHTSA Head
CQ-Roll Call,Inc.
Wyoming's Senator Cynthia Lummis (R-Wyo.) and Senators Ted Cruz (R-Texas) introduced an amendment that would strip the salary of Ann Carlson, who they call a radical environmentalist currently serving as an acting official in the Biden administration.
The proposal is from the "minibus" funding package for the Departments of Veterans Affairs, Transportation, and Housing.
Carlson was named as Acting NHTSA Administrator but failed to earn enough support for confirmation by the Senate.
Yet she serves anyway.
Carlson is an environmental lawyer by trade. But she lacks experience in traffic safety.
At one point Carlon said that she may issue stringent new fuel economy standards that "effectively mandate the production of EVs."
That would be a government bureaucrat attempting to write law without Congress.
In July she issued those standards as predicted.
In a recent letter to President Biden, Republicans on the committee argued that Carlson cannot lawfully serve today as Acting Administrator under the Appointments Clause of the Constitution and the Federal Vacancies Reform Act. According to the latter statute, any actions taken by an individual who is serving illegitimately in an acting role "shall have no force or effect." (AFTR).
Much of the president's agenda has had trouble getting through Congress, in many cases even lacking support from fellow Democrats.
So the president has been using his bureaucrats to push through what they call "rules and regulations," which act in the same way as laws, just not written by Congress.
The president promised he would not use these tactics when he was running for office.
Must Read Books From Wyoming Authors
Gallery Credit: Glenn Woods
Medicine Bow Wyoming Road Art
There is a strange mind at work in Medicine Bow Wyoming.
Someone who is disturbed, yet having a lot of fun at the same time.
This person wants to share that fun with you.
Gallery Credit: Glenn Woods
More From Wake Up Wyoming