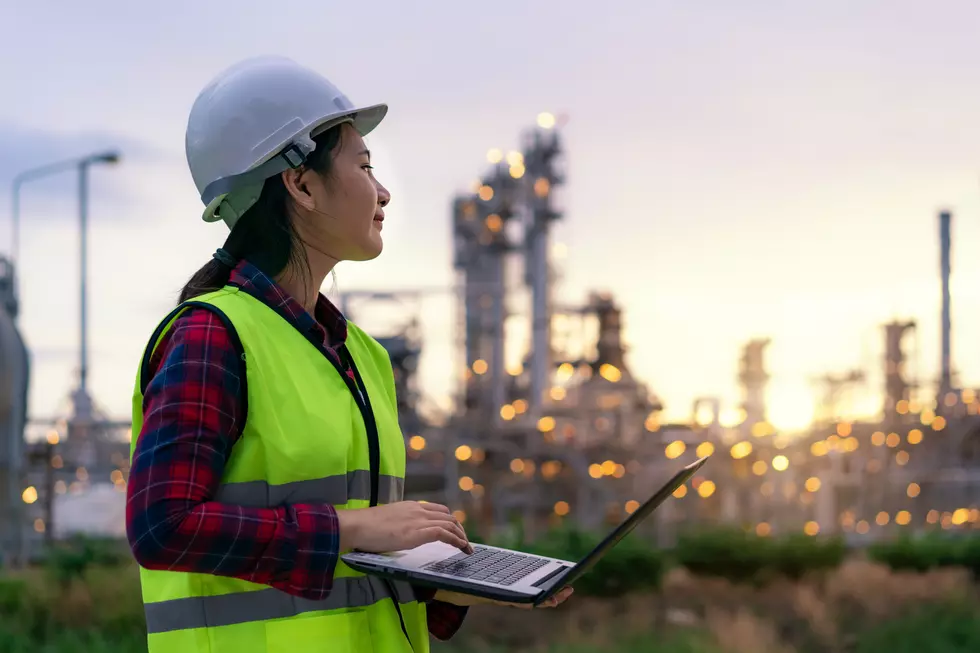 Why Can't We Build New Refineries? Wyo Senators Want Answers!
ake1150sb
America's refineries are few, old, and running at capacity.
But the Biden administration, working through the EPA, is making it all but impossible to build even one new small one.
U.S. refinery closures in 2020, U.S. operable atmospheric crude oil distillation capacity, the primary measure of refinery capacity in the United States, dropped 4.5% to a total of 18.1 million barrels per calendar day (b/cd) at the start of 2021.

The end-of-year 2020 total is 0.8 million b/cd less than the 19.0 million b/cd of refining capacity at the start of 2020. According to the data in our annual Refinery Capacity Report, the beginning of 2021 marks the lowest annual capacity figure to start the year since 2015. (U.S. Energy Information Administration).
Wyoming Senators Barrasso and Lummis sent a letter to the Department of Energy Secretary Jennifer Granholm asking for some clarity when it comes to the process of opening up new refineries in Wyoming.
Below is the press release sent from the senator's offices.
Lummis, Barrasso, and Colleagues Seek Clarity for Small Refiners
WASHINGTON, D.C. – U.S. Senators Cynthia Lummis and John Barrasso (both R-WY) along with eight of their Senate Republican colleagues sent a letter to Department of Energy Secretary Jennifer Granholm seeking clarity regarding its process for vetting and approving Wyoming's small refinery exemptions to the renewable fuel standard.
The letter reads: "On November 3, 2022, the U.S. Government Accountability Office (GAO) published a report titled, 'Renewable Fuel Standard: Actions Needed to Improve Decision-Making in the Small Refinery Exemption Program.' This GAO report examined the policies and procedures of both the U.S. Department of Energy (DOE) and the U.S. Environmental Protection Agency (EPA) for small refinery exemption decisions. Given the shortcomings identified in that GAO report, we write to express our strong concerns regarding the DOE's role in scoring petitions filed under the small refinery exemption program in the Renewable Fuel Standard (RFS) and to inquire about the steps DOE plans to take to remedy these shortcomings."
"Despite repeated requests for the EPA to reconsider its decisions regarding small refinery exemptions to the renewable fuel standard as well as a GAO report refuting their actions, Administrator Reagan and his staff have decided to double down on their actions against the small refineries that operate across Wyoming," said Senator Lummis. "This will cost the people of Wyoming thousands of jobs as well as raise energy costs for people across the country."
"Small refineries play a critical role supplying Wyoming families and businesses with energy. By denying relief from the Environmental Protection Agency's crushing ethanol mandate, the president is making it clear he wants to put these small refineries out of business," said Senator Barrasso. "It is past time the administration corrects the gross mismanagement of the Renewable Fuel Standard (RFS) program to provide immediate relief to small refineries and help lower gas prices for the people of Wyoming."
The Renewable Fuel Standard (RFS) was created by the Energy Policy Act of 2005 and was expanded under the Energy Independence and Security Act of 2007 to reduce greenhouse gas emissions. Small refineries were disproportionately impacted by the RFS. The Environmental Protection Agency (EPA) created the Small Refinery Exemption (SRE) to grant exemptions to the RFS if they can prove a disproportionate economic hardship for the small refinery.
Wyoming is home to four operational refineries. All four refineries operate within the parameters of the small refinery exemption and stand to be negatively impacted by the EPA's continued stonewalling of SRE petitions.
In December 2021, the EPA attempted to block all pending SRE requests. In January of 2022, Senator Lummis and her colleagues sent a letter to EPA administrator Michael Reagan citing concern for the new approach to SRE petitions.
Inside Wyoming Missile Silo For Sale
There are decommissioned missile silos for sale in Wyoming.
Thermal nuclear device not included.
Now why would anyone want to own one of those?
Lets start by looking to the outside, then go in.
Well, because owning one is just such a cool idea.
So lets have a look at what the realtor is offering.
Cheyenne Radio Studios Get Makeover
There are 5 radios stations located in downtown Cheyenne Wyoming. All are owned by Townsquare Meadia.
Technology has changed, and the offices needed a facelift, too.
Lets take a look as the old studios and offices are gutted and the new is built.
My name is Glenn Woods.
News Talk KGAB AM650 is one of the stations in Wyoming that carries my show,
Wake Up Wyoming.
I was in town for an event and had to broadcast from the KGAB studios one Friday morning.
Here is what it looked like.
More From Wake Up Wyoming