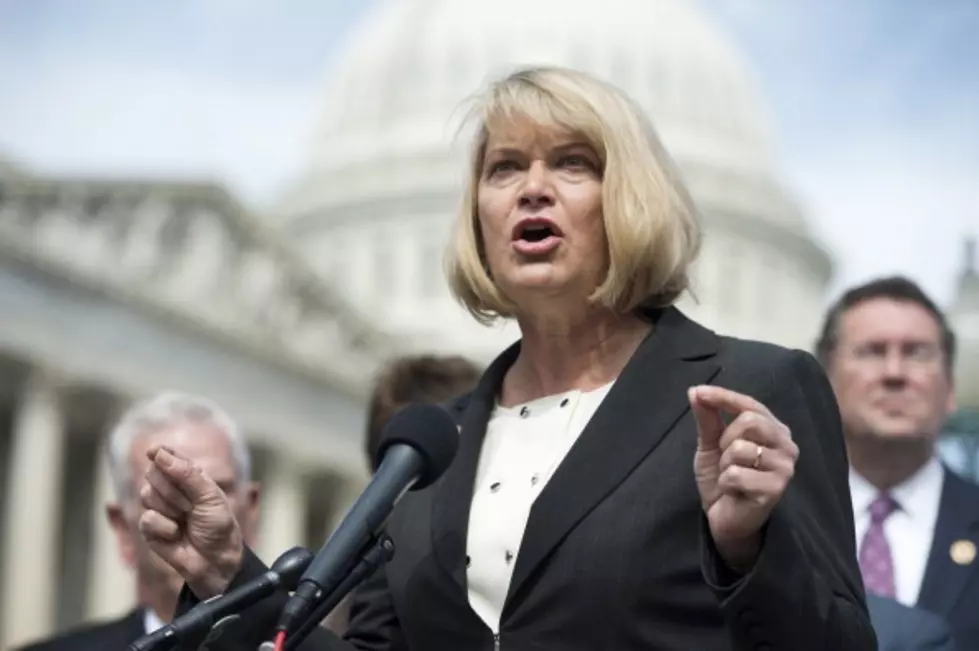 Senator Lummis: David Chipman 'Unfit to Lead the ATF'
CQ-Roll Call,Inc.
Breitbart News spoke with Sen. Cynthia Lummis (R-Wyoming) on Monday about president Biden's latest nominee.  She told them that David Chipman is "wholly unfit to lead the ATF." 
Breitbart News recently pointed out that Chipman was a Gabby Giffords' gun control affiliate. The online publication worried that Chipman would take the office with an obvious agenda.
The Associated Press reported that Chipman "has for years worked as a senior policy adviser at Giffords." That law center works with gun control proponents throughout the country.

Sen. Lummis told Breitbart News she stands firmly against Chipman's confirmation.
"David Chipman is wholly unfit to lead the ATF. He has spent his career actively working to take 2nd Amendment rights away from law-abiding citizens, while showing a decided lack of knowledge about the very issue he would oversee," Lummis told Breitbart.
"The Democrats' agenda is clear: They want to regulate firearms into oblivion. That's unconstitutional, and I will stand up for the law-abiding people of Wyoming and our way of life and oppose his nomination."
Breitbart News quoted National Shooting Sports Foundation's (NSSF) Larry Keane saying:
During Senate confirmation hearings Chipman voiced his support for an "assault weapons" ban but refused to define exactly what an "assault weapon" might be. Rather than define the term, he suggested that an "assault weapon" is "whatever Congress defines it as." (BBN).
Look Inside The Saloon At The Virginian Hotel, Wyoming
These photos show a fraction of the history behind one of Wyoming's most famous saloons.
More From Wake Up Wyoming