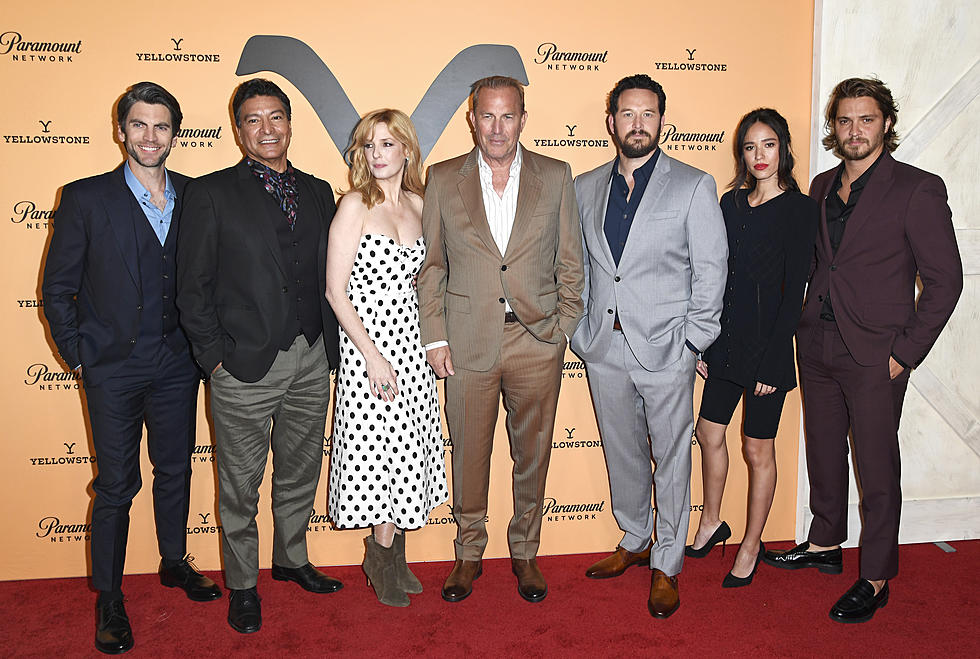 Who Do You Need To Know To Watch Yellowstone? Meet The Cast. No Spoilers
Photo by Frazer Harrison/Getty Images
It took me three years of people talking to me about it, but I finally jumped on the "Yellowstone" train and I can't believe it took me this long. Meet the cast of my new favorite show. No Spoilers, don't worry.

Meet The Cast Of Yellowstone
My guess is that since it's on a random cable TV network like Paramount, it's taken some people much longer to jump on the "Yellowstone" train. The show just wrapped up its fourth season and people are already impatiently waiting to see what's next in season five. There are so many characters on this show that sometimes it's tough to keep up with. Especially if you're jumping into the show late. So to help people like my wife, who jumped in with me in season two, here's who you need to know from Yellowstone.
Who Do You Need To Know To Watch Yellowstone? Meet The Cast. No Spoilers
Yellowstone is one of the hottest and most buzzed-about shows in recent history. To help you, or whoever is joining the show late, here's who you need to know.
There are a lot of other characters not mentioned above but I promised no spoilers and adding some names would give too much away. If you're on the fence, give the first 2-3 episodes a watch and I can almost guarantee you that you'll be hooked, and like me, you'll also want to be a cowboy. It's never too late to dream, right?
Yellowstone Teaser Trailer
No spoilers but don't watch if you wanna go in completely fresh. This teaser trailer sets up the show very nicely for you though.
You Can Rent a Cabin on the Ranch From 'Yellowstone' - See Pictures
The stunning Montana ranch that serves as the setting for the hit TV show Yellowstone offers cabins for rent, and the price includes tours of the set and ranch. Scroll below to see photos of the extraordinary property.
More From Wake Up Wyoming