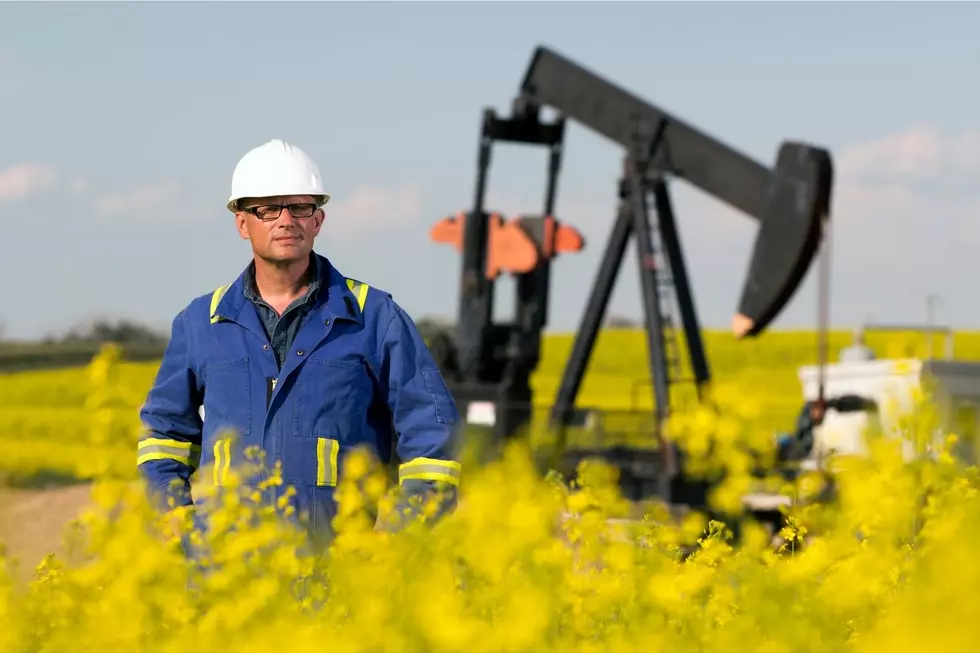 Wyoming Should Stop Wasting Money On Carbon Sequestration
canva.com
Governor Mark Gordon is not anti-energy. He's very much in favor of Wyoming's coal, gas, and oil industries and wants them to survive.
To Governor Gordon that means capitalizing on the emissions production.
There is a claim that Wyoming produces more oil and gas than most of the US and is the worst for carbon emissions
Once we look into what CO2 actually is, and what it does for the planet, we find that CO2 is not a pollutant. It is actually essential for life on Earth and is greening the planet.
But CO2 has been demonized and that is why there is a massive push to sequester it.
Decarbonizing the West is the 2024 Western Governor's Association Chair initiative. Governor Gordon wants Wyoming to lead the charge:
'There really is no challenge I can see that is more important for us to address responsibly, thoughtfully, and most importantly, honestly, than climate change - and that is what this initiative is about," Governor Gordon said to stakeholders at the initiative's first workshop at Gillette College on Sept. 21.
The effort is to "go greener." The governor wants to continue the production of coal, gas, and oil but control the CO2 output.
People are being told they have to give up something, and they are very reluctant to do that. This is an opportunity for us to make things work better, reduce CO2 in the atmosphere, grow our economy, and improve people's lives without taking things away.
Governor Mark Gordon, along with some state legislators, have pushed the idea of "carbon capture" from coal power plants in an attempt to appease those who think that CO2 is causing catastrophic climate change.
I asked a state legislator if he believes that CO2 is causing a "climate crisis" and he said "no." But he wants to make sure that we keep our coal, natural gas, and oil industries going. So he thinks we need to find a way to appease climate change activists.
Obviously, appeasement is not working.
Activists and the Biden administration are working hard to shut down all organic fuel production, or as they say, "KEEP IT IN THE GROUND."
Greenpeace co-founder Dr. Patrick Moore rejects climate fear: 'CO2 is not the enemy. It is actually the reason that we are alive'
The video funny video below will show you some of the good things we do with CO2.
Exxon Mobile will soon inject up to 60 million cubic feet of CO2 per day from its Shute Creek natural gas processing facility near La Barge, according to the BLM.
The BLM has issued new guidance for underground CO2 storage as part of the Biden administration's initiatives to curb greenhouse gas emissions.
'This project is a prime example of how the BLM can work together with industry leaders to combat climate change,' Wyoming BLM State Director Andrew Archuleta said in a press release.
Robert Bryce explains in his Real Clear Energy article Carbon Capture Didn't Make Sense 12 Years Ago And It Doesn't Make Sense Now.
Scientists will tell you that CO2 is Not a Pollutant. In the video below a scientist talks about how CO2 is greening the planet.
The latest mega-spending bill from Democrats in DC includes $3.2 billion in tax credits for carbon capture and sequestration.
But back in 2018, Al Gore blasted carbon capture, calling it "nonsense" and an "extremely improbable solution."
Then there is the difficulty of siting the pipelines needed to move the CO2. An August 6, Wall Street Journal article talked about the opposition to a proposed CO2 pipeline in Iowa.
Biden's "CLIMATE CZAR" John Kerry introduced a bill with $2 billion per year for carbon capture and sequestration with technology that removes carbon dioxide from the smokestack at power plants and forces it into underground storage.
Watch this video below as a Princeton professor explains why CO2 is NOT a pollutant. 
But pipeline capacity to move the newly captured carbon dioxide is woefully insufficient and the waste is staggering.
Even if we did get carbon underground, there is always the potential for it to come back up as many gasses do.
So enough. Let's deal with those things that are real pollution. What we are doing now is a massive waste of time, resources, and money.
SEE Inside Old Sheep Wagons Trick Out To Astound
Gallery Credit: Glenn Woods
Wheatland Wyoming Flying Adventure
Gallery Credit: Glenn Woods
More From Wake Up Wyoming