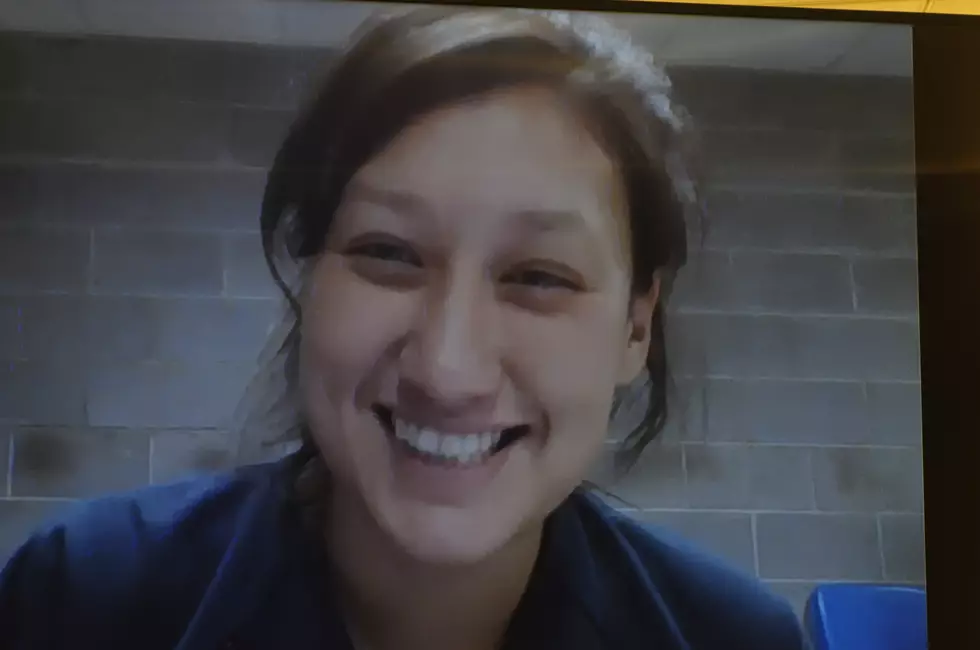 Woman Accused of Kicking Natrona County Sheriff's Deputy, Dislocating Their Jaw
Zach Spadt, Townsquare Media
A Natrona County prosecutor on Monday said a woman kicked a Natrona County Detention Center Deputy in the face, causing the deputy to suffer a dislocated jaw.
Alida Mattson kicked the deputy while being processed into the Natrona County Detention Center, according to Assistant Natrona County District Attorney Trevor Schenk. The prosecutor said deputies were simply trying to remove Mattson's shoes, which is standard practice when being booked into the jail when Mattson kicked the deputy.

Enter your number to get our free mobile app
A list of jail inmates from the Natrona County Sheriff's Office indicates Casper police initially arrested Mattson on Friday for interference. She's now additionally charged with felony = interference.
Mattson made her initial appearance in Natrona County Circuit Court on Monday afternoon.
Schenk said deputies initially thought Mattson dislocated the deputy's jaw, but it was apparently dislocated and popped back into place.
"The deputy is going to have a blue, blue Christmas," Schenk said referencing the bruising the deputy suffered.
An affidavit of probable cause filed in the case was not immediately available.
KEEP READING: 50 community resources supporting Americans financially impacted by COVID-19
More From Wake Up Wyoming