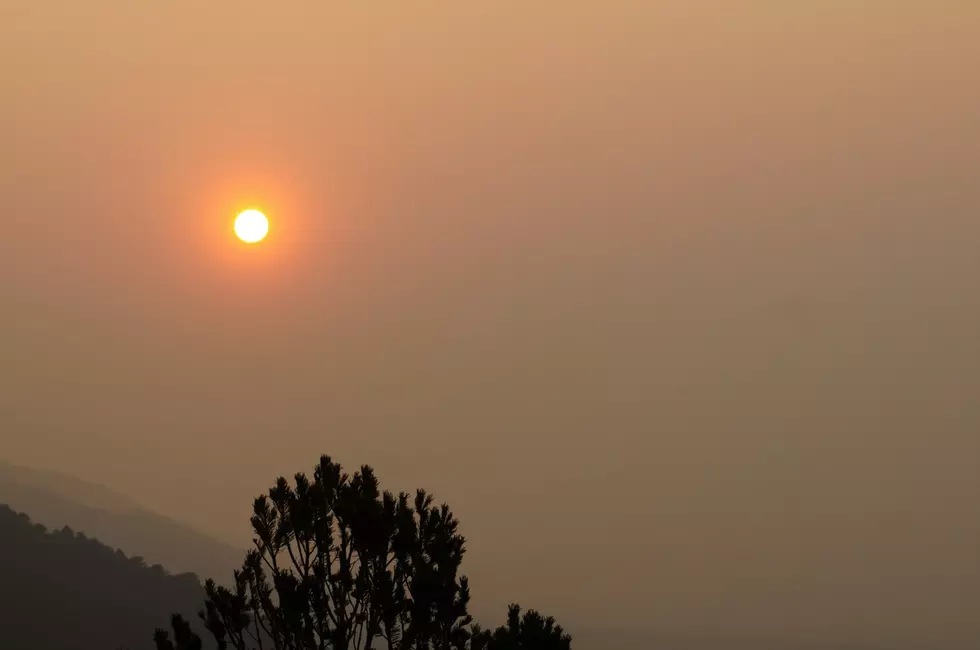 The Smoke Forecast in Wyoming Is Looking Grim
Zach Spadt, Townsquare Media
Much of Wyoming noticed the smoke rolling in over the Labor Day weekend.
Sorry to say it's going to get worse before it gets better.
As you can see by this smoke map, below, there are fires up in the mountains of Montana and Idaho.
Go to AirMap for daily charts.
If you think we have it bad, it really sucks to be in Montana right now.
Cool weather coming down from Canada is driving that smoke toward Wyoming.
From the map, you can see quite a few fires up in those mountains. That's producing a lot of thick smoke over a large area.
The map, above, shows the areas that are burning. You can see how the upper-level winds are pushing that smoke in a swirling motion down and into Wyoming.
If you look at the weather map below you'll see several high-pressure systems. High pressure spins in a clockwise direction. That is why the smoke is moving over and down on Wyoming.
Let's zoom in Closer on Wyoming. The smoke map below was taken on Tuesday the 6th of September.
You can see layer on layer of smoke.
That not only makes it thick but means it fills the sky from the lower levels to the higher levels.
Sorry, but we will have to put up with this for a few more days.
Relief will come, perhaps, by the weekend when a cool front moves into the area.
That change in weather may push the smoke around Wyoming and give us a break for a few days.
Now if we could just get some rain for this areas on fire.
https://fire.airnow.gov/?fbclid=IwAR329jUI7uDL5X5UuHAg0tES4V1F-iD-dSQl7-CBYe88Zio1CLlg87dVDNI
Breathtaking Fall Sunsets From Across Wyoming
More From Wake Up Wyoming