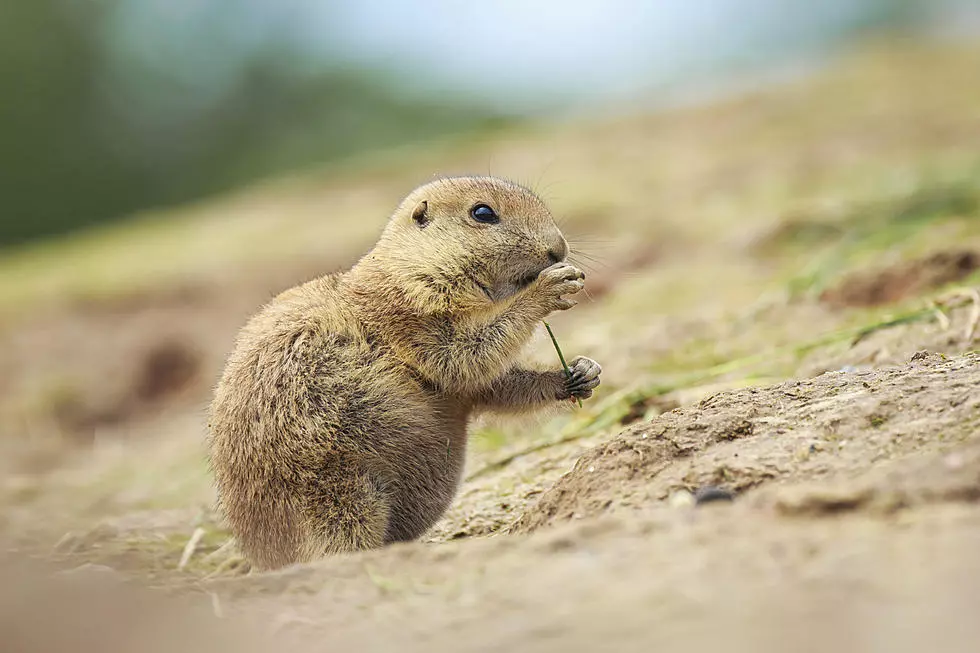 Wyoming's Lander Lil Constantly Out Predicts Punxsutawney Phil
Punxsutawney Phil?
His predictions about winter are wrong 2/3rds of the time.
Al Gore's predictions are far worse than that, for the record.
Far more accurate predictions we turn to LANDER LIL!
Lander Lil is a Wyoming prairie dog who makes her prediction every February 2nd.
Lander Lil, Lander is from Fremont County Wyoming, and out does Punxsutawney Phil most years.
But, still, she's only about 55% accurate.
Well, this morning, February 2nd, she poked her head out of close to two feet of snow.
That's a big clue right there.
She looked around and said, in groundhog speak.
"SCREW THIS!"
That's 6 more weeks of winter in Wyoming.
So why is Lander Lil far more accurate than the famed Punxsutawney Phil?
Maybe because PIL needs to have his morning coffee before he makes predictions.
Maybe it's because the YANK Phil is out of his hole while he's trying to sleep, holds him up in front of a crowd of screaming people, and demands he make a prediction on the spot.
NOBODY can make a call like that under those conditions.
Phil just wants to go back to bed.
On the other hand, Wyoming's Lander Lil is allowed to wake at her own pace.
She has breakfast, a cup of coffee, (assuming on the coffee thing here), then at her own pace, she looks around and makes a prediction.
Personally, I tend to make my prediction based on if I can get out of my driveway on February 2nd. 
Don't think we need some varmint to figure it out for us.
WEIRD Wyoming Snow Drifts April Blizzard 2022
Snow Crushes Wheatland, Wyoming Airplane Hangars
This row of hangars goes back many years. Some history was lost under a crush of snow.
March 21st, 2021. A record-breaking snowstorm had shut down most of Wyoming and was not yet done. Below is a gallery of photos as cleanup continues.
One of the small airports in Platte County, Wyoming is Phifer Airfield on Antelope Gap Road, east of Wheatland. Platte County has the Wheatland airport, along with one in Torrington and Guernsey. They were all shut down in the storm.
More From Wake Up Wyoming