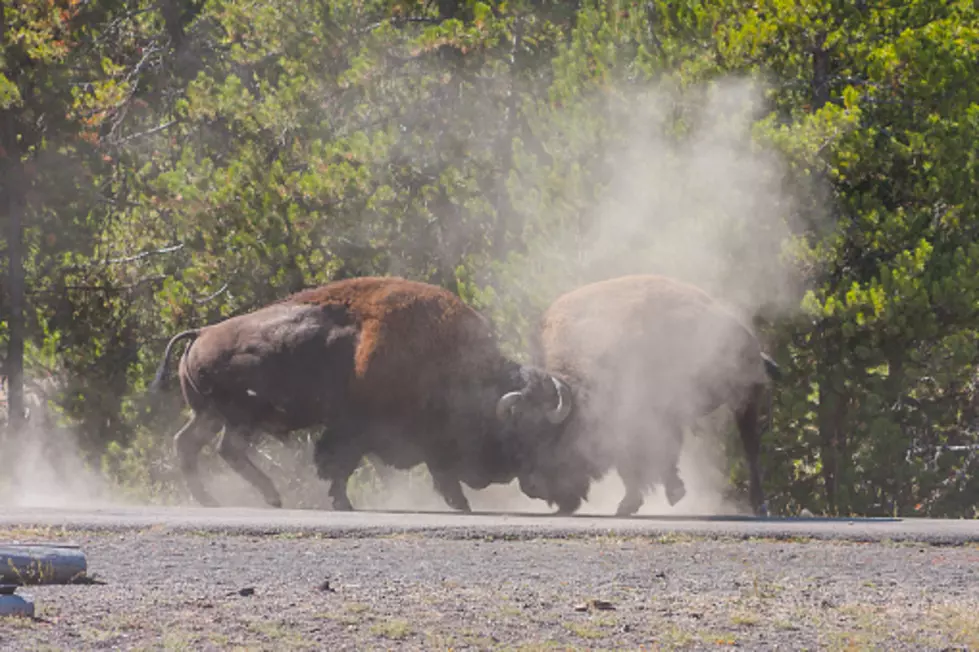 5 Yellowstone Bison Road Battles (VIDEOS)
Getty Images/iStockphoto
I'm not sure how to open this. A Road Warrior quote? What about "Lets get ready to rumble?" What about Ringo Star's "Why don't we do it in the road?"
I came across a video of two Yellowstone bison having it out in the middle of the road and it made me want to see more. I found some good ones.
Here are some of the best videos I could find, so far, of Yellowstone bison going at it despite the traffic.
 THIS ROAD AIN'T BIG ENOUGH FOR THE BOTH OF US!
I'LL TEACH YOU TO CUT ME OFF!
WHO YOU CALLING ROAD "HOG?"
DON'T YOU KNOW HOW TO USE A TURN SIGNAL? 

Enter your number to get our free mobile app
NEXT UP: 10 Absolute WORST Tourist Incidents at Yellowstone National Park
More From Wake Up Wyoming