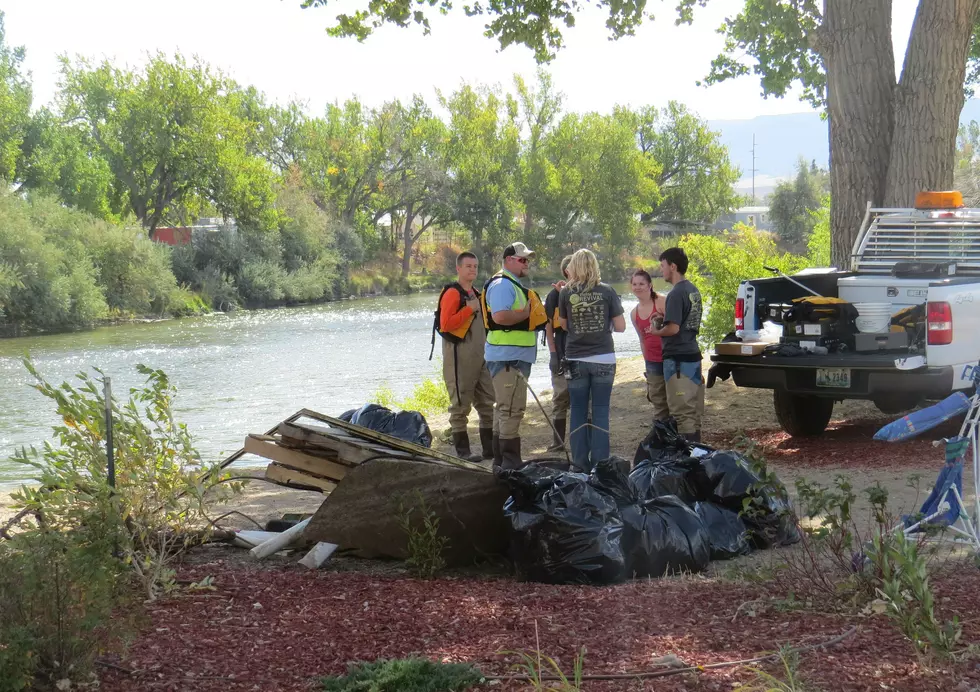 Annual Platte River Volunteer Cleanup is Saturday
Tom Morton, Townsquare Media
Hundreds of Casper area residents will gather at Mike Lansing Field for the 13th annual Platte River Revival Volunteer Day on Saturday, according to a news release from Casper's Parks and Recreation Department.
This event is hailed as the largest national Public Lands Day, and it also is a Wyoming Public Lands Day event.
Federal, state and local agencies will participate as well as clubs, organizations and individuals. Activities include tree wrapping, in-water trash cleanup, and land litter pickup.
8:15 a.m. -- Registration at Mike Lansing Field at the North Poplar Street parking lot.
9 a.m. -- Volunteers will deploy to their assignments.
10 a.m. -- Press conference at Mike Lansing Field with follow-up interviews at areas of interest.
Noon -- Barbecue lunch served by service industry representatives.
More than 300 volunteers have already registered. Anyone else wishing to participate should arrive at Mike Lansing Field between 8:15 a.m. and 9 a.m. to register. Registrations are not accepted after 9:15 a.m.
More From Wake Up Wyoming