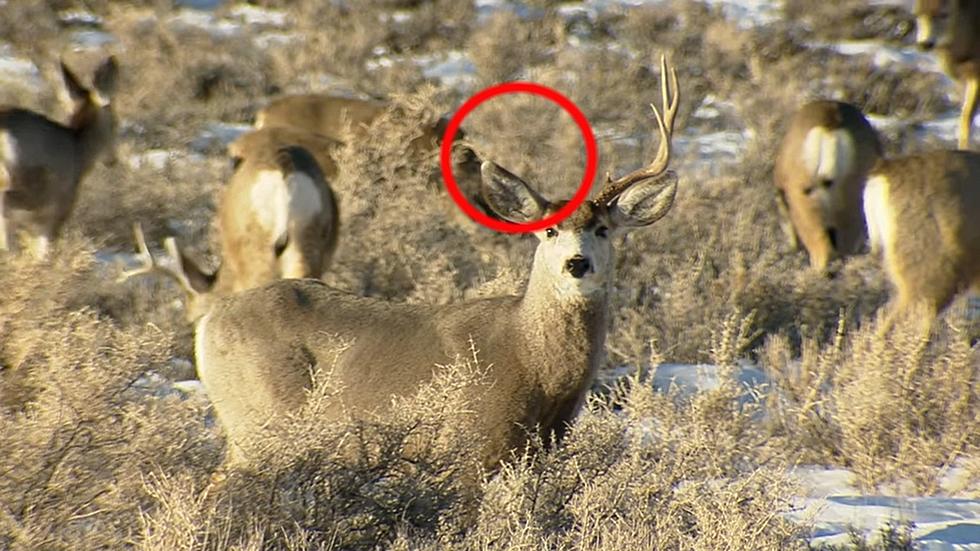 Big Game Shed Hunting Begins May 1 On Wyoming's Public Lands
WGFD via YouTube
If you're a hunter you know that every spring animals like Elk, Moose and Deer all lose their antlers and causes another season. Shed hunting season, which happens every spring in Wyoming.
The antlers almost immediately start growing back once they fall off. When mating season ends, the testosterone of a male animal starts to fade for the year, and the process of losing the antler begins.
Hunters and outdoors lovers use shed hunting as a way to get out, get exercise and spend time in the outdoors. If you enjoy getting out and exploring Wyoming's public lands to do your shed hunting, you'll have to wait until May 1st. For many years now, Wyoming Game and Fish Department has had a restriction on shed hunting in parts of the state that are wintering areas for some big game animals.
The majority of these restrictions are put in place on the West/Southwest side of the state.
Since 2009, Wyoming has put a stop to shed hunting from January 1st - April 30th on most of the public land in this part of the state.
During this time of the year, the animals are at a point where they are trying to survive the Wyoming winter. Game and Fish put the restrictions on, so the animals wouldn't get stressed and use any extra fat and energy that they may need to survive any possible spring cold and snow storms that may pop up and cause issues for the animals.
It's just another way the Wyoming Game and Fish Department is working to make sure big game is taken care of here in the Cowboy State.
Check out this report that goes into a little more detail.
How To Survive An Attack By These 7 Dangerous Wyoming Animals
We know that Wyoming is full of dangerous animals, but do you know what to do when one attacks you? Here is a "just the facts" guide to what to do when 5 of the most dangerous animals in Wyoming attack.
15 Outrageous Wyoming Myths That People In The US Think Are True
It's really interesting how many people in the U.S. have no clue about Wyoming. The less they know, the better off we are, BUT these actual misconceptions about Wyoming are just ludicrous. Hard to believe these 15 came out of someone's mouth.
More From Wake Up Wyoming