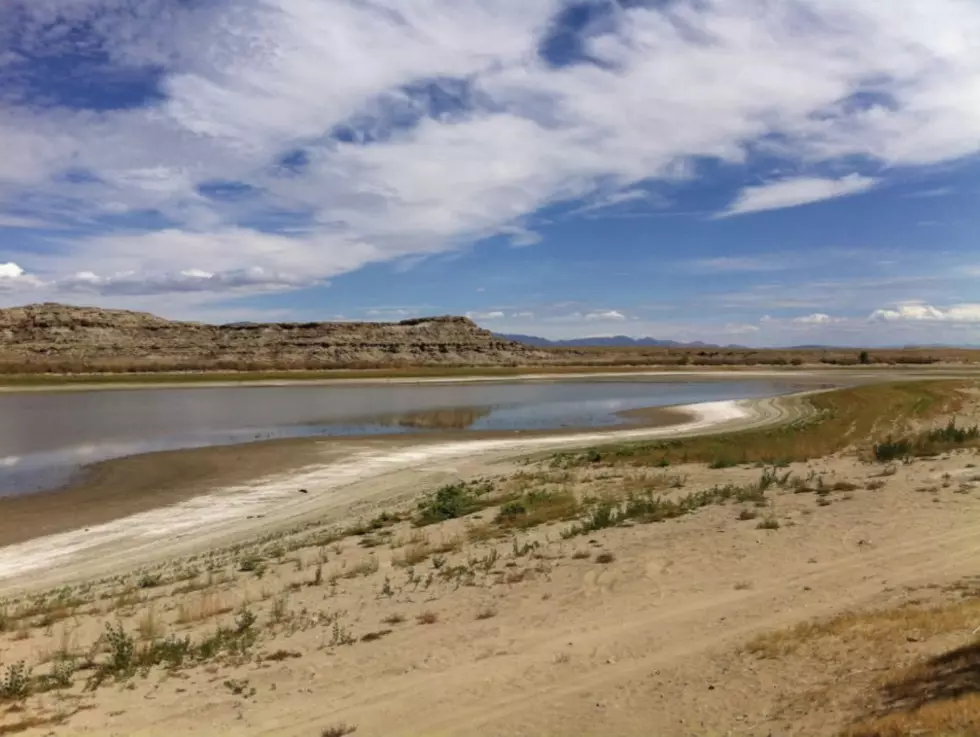 Casper Mayor to Speak in Favor of Moneta Divide Project
U.S. Bureau of Land Management
Casper City Council on Tuesday informally granted Mayor Charlie Powell permission to speak before government officials in favor of the vast Moneta Divide oil and gas well project.
Powell first wanted guidance from the rest of the council because of concerns polluted water extracted from the drilling would eventually go into the Boysen Reservoir, he said.
The project will affect Casper's services, and could have unmitigated impacts, Powell added.
The project, headed by Aethon Energy Management and Burlington Resources Oil and Gas Co., would span 512 square miles in mostly Fremont County and extend into Natrona and Sweetwater counties.
The U.S. Bureau of Land Management has said the project could generate up to $71 million per year in federal royalties, $57.6 million per year in state severance taxes and $70 million per year for Wyoming's counties from drilling as many as 4,250 horizontal and vertical wells tapping up to 254 million barrels of oil and 18.16 trillion cubic feet of natural gas.
Aethon needs a state permit to discharge 2.43 million gallons a day into Badwater Creek that would feed into Boysen Reservoir, according to a draft permit filed with the Wyoming Department of Environmental Quality.
Powell said he couldn't speak about it from the perspective of an environmental engineer. He would do so in support of the mayors of Shoshoni and Riverton, he said.
Council member Ken Bates said he was concerned about the water quality issue, and wondered if the council would approve a project that would affect the North Platte River.
Such impacts would affect game, fish, plants and ultimately people, Bates added.
Bob Hopkins has read the math-heavy report by the Wyoming Department of Environmental Quality, and said the worst case scenario about water quality affecting the reservoir would be statistically insignificant.
Hopkins recalled when he was running a uranium mining project that pumped 1,500 gallons per minute, and he and his company constantly monitored the water quality and didn't have problems because of that oversight.
Steve Cathey said the project would economically benefit Fremont County more than Natrona County, even though Natrona County would be the source of a lot of supplies.
The DEQ also has received comments, including objections from the Wyoming Outdoor Council and the Powder River Basin Resource Council that have said the current Moneta oilfield discharges already are violating federal and state environmental laws.
The Wyoming Outdoor and Powder River Basin Resource councils asked the DEQ to investigate their concerns.
They noted the produced water is not of good enough quality to be used for wildlife or for livestock, and is not being put to that use as required by law.
The councils also cited the Wyoming Game and Fish Department, which wrote that it "'is very concerned about fish and macroinvertebrate exposure to produced water in Badwater Creek and Badwater Bay. If not properly diluted, the produced water may cause short-term mortality to aquatic organisms and long-term exposure may have negative effects on growth reproduction.''

Enter your number to get our mobile branded app
More From Wake Up Wyoming