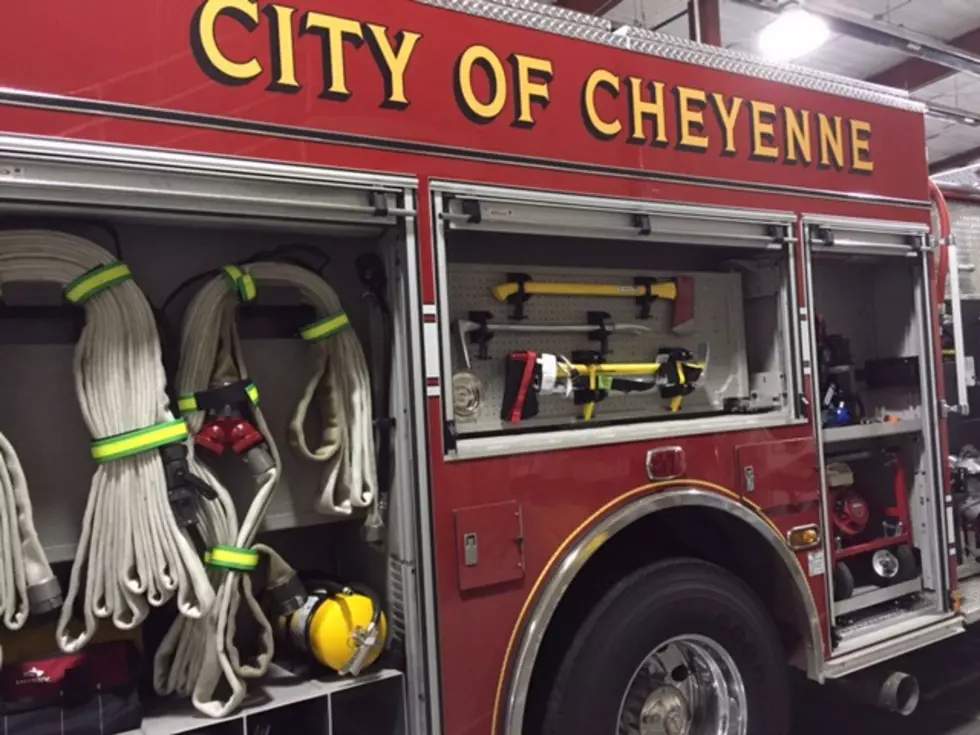 Cheyenne Firefighters Rescue Occupant From Burning Home
Byron Mathews, Cheyenne Fire Rescue
One person was taken to the hospital after a home in northeast Cheyenne caught fire late Monday night.
Cheyenne Fire Rescue says crews were called to the scene in the 3800 block of Greenway Street at 11:46 p.m. and arrived to find smoke coming from inside the home.
"Upon entry, CFR successfully removed an occupant from an engulfed room and into the care of American Medical Response personnel," CFR said Tuesday afternoon in a press release.
"The occupant was then transported to Cheyenne Regional Medical Center," CFR added. "Medical status of the removed occupant is unknown at this time."
CFR says a dog was also inside the home, but it ran off when firefighters made entry.
"The dog was later located by CFR and safely returned to neighbors for immediate care," CFR said.
A damage estimate and what sparked the blaze are unknown at this time.
Check out these 50 fascinating facts about dogs:
More From Wake Up Wyoming