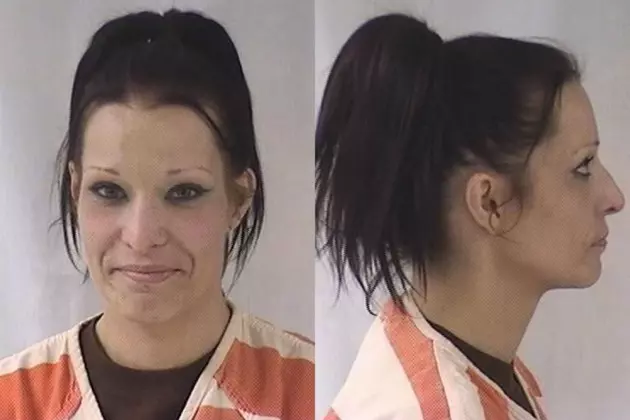 Cheyenne Police Catch Woman Driving Stolen SUV With Drugs Inside
Laramie County Sheriff's Office
A 34-year-old Carpenter woman could face up to 10 years in prison after Cheyenne police caught her driving a stolen SUV with drugs inside it.
According to an affidavit, police found Brenda Lee Sutton behind the wheel of a stolen SUV with a stolen license plate on the back of it while responding to a report of a wanted vehicle on Dec. 5.
A driver's license query showed Sutton had a suspended driver's license and had been arrested for driving under suspension on Sept. 15, and a search of the SUV revealed 3.8 grams of methamphetamine and a small amount of marijuana.
Sutton reportedly told police that the SUV's owner was letting her use the SUV and that she'd had it for several weeks. But when police contacted the owner, he said he never gave Sutton permission to use the SUV, and that the SUV had been parked and locked at the Flying J when he was told someone had taken it.
Sutton was arrested and charged with felony possession of methamphetamine, misdemeanor possession of marijuana, driving while under suspension, joyriding and receiving stolen property less than $1,000.
Sutton is currently being held in the Laramie County jail on a $5,000 cash bond. Her preliminary hearing is scheduled for Dec. 13 at 10 a.m.
More From Wake Up Wyoming