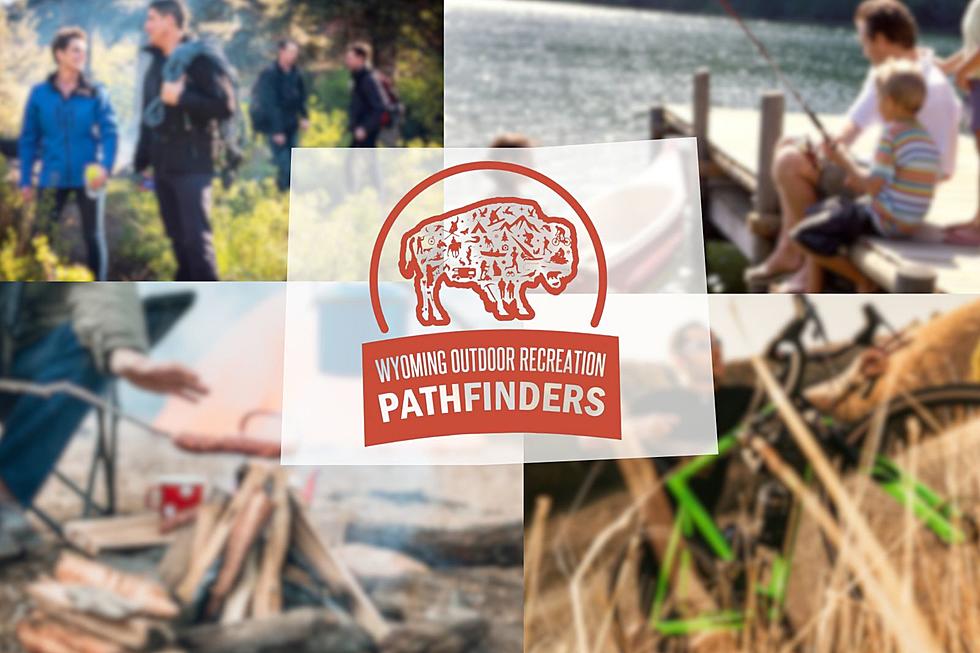 Here's An Extremely Easy Way To Find A Wyoming Adventure
Wyoutdoorrec.org/CANVA
You've heard it said time and time again:
I'm bored, there's just nothing to do.
If you're in Wyoming, those words are the furthest from the truth. There's endless things to do and explore all over the state and the Wyoming Outdoor Recreation Pathfinders are ready to prove it.
The Pathfinders are part of the Wyoming Outdoor Recreation Office and their job is to help you with finding exactly what to do.
If you've been looking for new hiking areas, the Pathfinders will help you find new trails.
If you're tired of going back to the same campground every summer, the Pathfinders will help you find a campground with all the features and activities you want.
If you're ready to take your atv/utv/snowmobile/mountain bike/side by side/ on new trails and need to know how to get there, the Pathfinders have you covered. The sole purpose of this group of Wyoming outdoor lovers, is to help you find places to go and enjoy.
One of the cool features that is available to you from the Pathfinder's program is their WONDER MAP, an interactive map where you select options, in the area you want and it will generate a detailed list of options for you.
There are 16 different layers of options on the Wonder Map for you to select from, that include:
State & National Parks
Federal Rec Areas
Fishing & Boating Options
OHV Trails
Hiking Trails
Campgrounds
Climbing Areas
Places To Bike
Winter Activities
Snowmobiling
Target Ranges
Horse Motels
Charging Stations
Guides & Ranches
Game & Fish Access Areas
Tourism Partners
The Pathfinders also offer an events calendar that shows hundreds of Wyoming based events going on every month, to help you plan out and find things to do. Outdoor Recreation Pathfinder, Linda Fittje, says the even calendar is full.
just for 2023, we already have over a thousand events listed on our calendar, all outdoor recreation related. We try to get to every community calendar we can in the area, the state calendar for outdoor recreation and tourism. We put every single event, that we can find that's outdoor related, on that calendar. Again we want it to be the go-to source for people if they want to go outdoor recreating.
On top of all of that, if you're still having problems finding things to do, you can contact their office and they'll help you find what you're looking for.
Photo's of Wyoming's Incredible Northwest Beauty
35 Great River Floating Tips For Beginners
More From Wake Up Wyoming