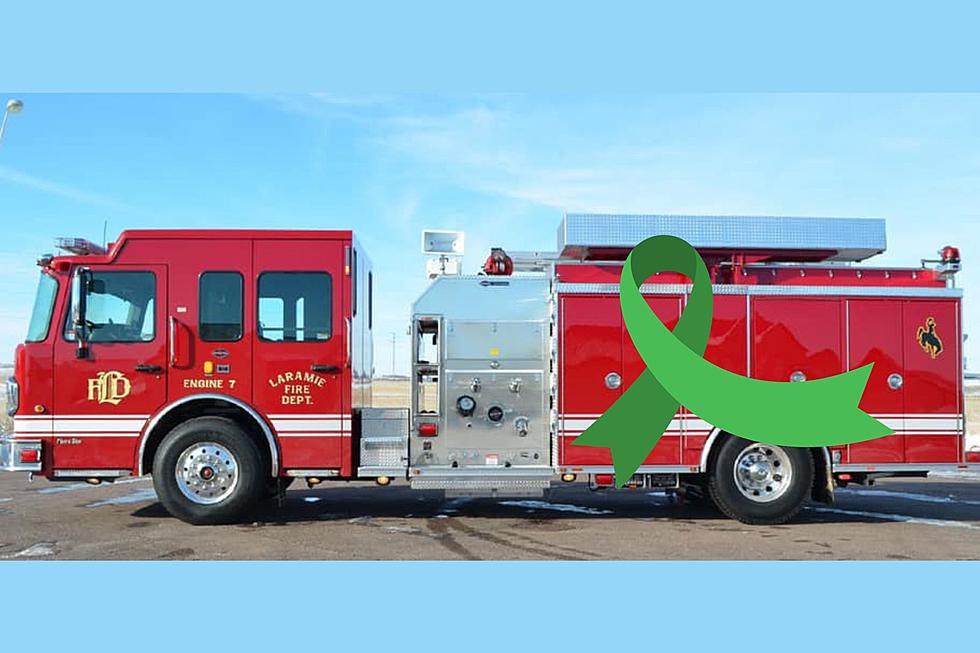 Laramie Firefighters Have Peer Support for Mental Health
LFD/Canva Pro
CPR is only one method Laramie first responders have to save lives. They're breathing life into mental health discussions, too.  
"The main goal is breaking the stigma. This is PT for our brain. We take good care of our bodies; we eat healthy, and we work out. We need to do that for our brains, too," said Johnathan Pisciotti, Laramie Fire Department firefighter. 
"Firefighters are some of the strongest, both physically and mentally but we're not immune to the stuff that comes with mental health. We see a lot of things. The need for Peer to help us navigate the emotional burden that comes with this job is there for sure." 
In 2018, through the International Association of Fire Fighters (IAFF), the Peer program started. Pisciotti said the IAFF recognized the need for mental health support. Cheyenne opted in. Six Laramie members volunteered to go.
Six out of the over 40-member crew might not seem substantial, but as firefighter Brent Brock pointed out, "I was proud there were six of us; there's a huge stigma around mental health." 

"It's a battle against the whole stigma. If you normalize it, instead of waiting for someone to break, we'd be a whole lot better. Our (firefighters in general) suicide rate has gone up exponentially in the last 20 years," Brock added. 
Now, nine firefighters help lead the program at the LFD. Peer provides continuing education for mental health and awareness, and the LFD brings in counselors regularly to have open dialogue about the subject. 
"The hope is that when someone is struggling, they'll call one of us. And if they don't call, and I notice maybe his work ethic has changed, or he seems down, I can approach him, too," Pisciotti said.  
Both Pisciotti and Brock said the program is working. Firefighters are using it, calling each other, and talking to each other. 
"They're reaching out to each other a lot more than they used to. We try to make it everyday conversation, from shooting the breeze to dinner table conversation. Bring up mental health in regular conversation to kick the stigma. It doesn't have to be every day, but just so it's normal," Brock said.  
"We've had guys that were totally against it, and they've done a 180. Now they're benefitting from it, which is awesome," Pisciotti said. 
The program addresses mental health and trauma from several aspects, not limited to how to discuss emotions. The science behind it, Brock said, is not only interesting but serves as a segue into talking about the harder things like feelings. 
"We learn about the impact trauma has on the brain and how it's stored. When you see each recurring trauma, it creates a spiderweb effect. Talking about the science of it is a good way to fork into talking about the feelings."
The program provides preventative measures too, Pisciotti said; right now, they're learning about resiliency to train the brain to go into hard calls with more preparation, so the impacts can be better mitigated. 
The program also includes spouses, Brock said. The LFD held a class for significant others to learn about trauma and its effects; overall, it was received well, and "there was a lot of understanding there," Brock reflected. 
The two decided they wanted to help their fellow firefighters and also knew they had to start with themselves. Pisciotti said, "We need to lead by example."
"I wanted to be a PEER. If I'm going to tell someone to go to counseling, I need to go myself. It was the kick in the pants I needed. If I'm going to help, I need to get it, too," Brock added.  
Though official numbers seem low, participation is pretty high and gaining. They're working to decrease the stigma and improve the current and future health of the LFD. 
"It's not a light switch," Brock said. "We can't just throw it at 'em and expect immediate change."
Wyoming Highway Patrol Physical Assessment Testing
The Wyoming Highway Patrol completed physical assessment testing (WYPAT) in the Laramie High School gym. The vigorous test consists of three parts... could you beat the WYPAT record of 3.02 minutes?
More From Wake Up Wyoming