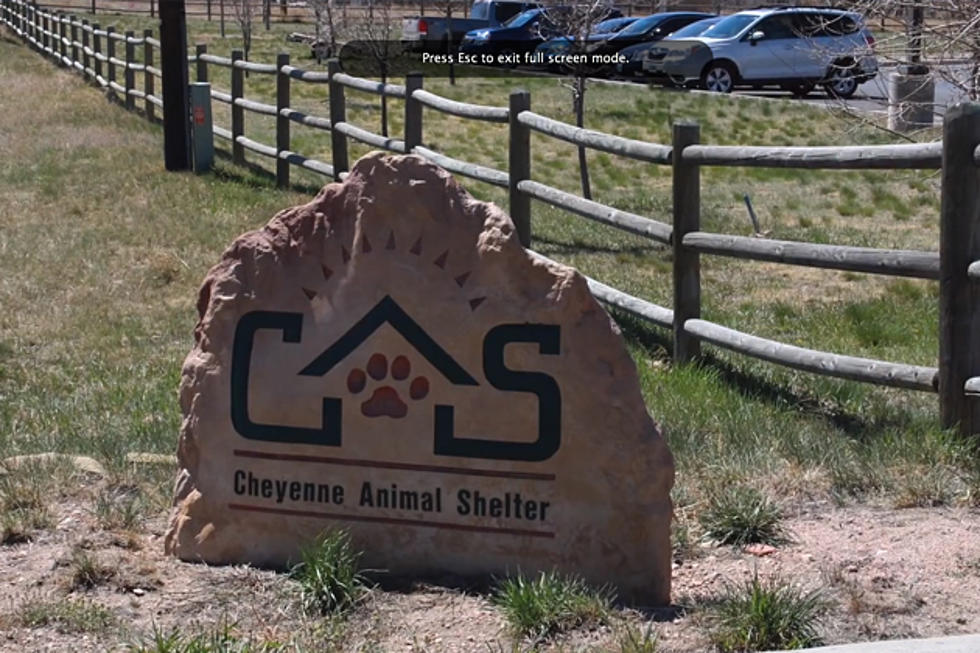 Cheyenne Animal Shelter Facing Staff Shortages, Overcrowding
Jaimel Blajszczak, Townsquare Media
The Cheyenne Animal Shelter is facing challenges posed by too many animals, not enough employees, and increased costs for health insurance, according to a post on the organization's Facebook page.
According to the post, no new cats or kittens are being accepted at the shelter right now due to a lack of room. According to the post:
"Community members verbally abuse our staff over the phone when we are unable to accommodate their surrender requests. They show up later with "stray animals" that they found and cannot keep. I stay late for a board meeting and exit the building to find a cat abandoned in a carrier at the front door. It is 8 o'clock at night."
The post says the shelter has lost a quarter of its animal care staff, with low hourly pay being a problem in retaining staffers. The shelter is also facing a much bigger bill for group health insurance than expected, with an increase of $35,000 versus the $15,000 increase in the shelter budget for insurance.

The post also says the annual Dog Jog 5K, which is normally the shelter's second-largest fundraising event of the year has been canceled for this year. The post says that due to a lack of sponsor support, the event would have actually lost money.
In the words of the post "To be frank-it's been a hard week."
More From Wake Up Wyoming