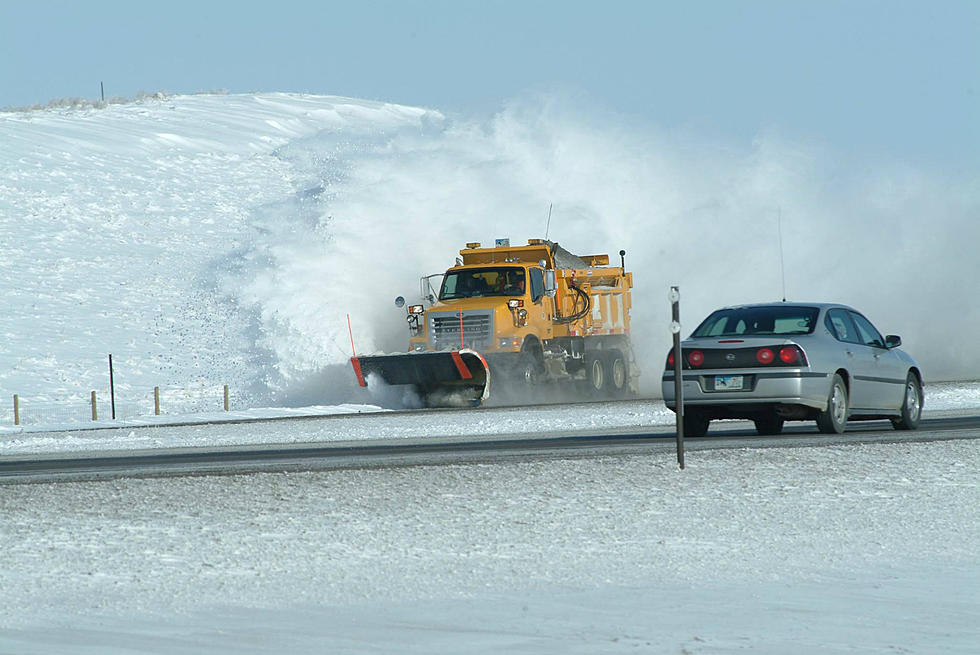 Laramie County Emergency Management: Avoid Travel On Eastern County Roads
Wyoming Department of Transportation
Laramie County Emergency Management is asking people to avoid traveling on county roads in the eastern Laramie County due to winter road conditions.
The agency also says county public works crews are busy trying to keep the roads open and will not be able to help people who are stuck by the side of the road.
Travel conditions probably won't improve greatly over the next few days, with winds of up to 65 miles per hour expected in southeast Wyoming on Thursday and Friday and more snow expected this weekend.
Emergency Management issued the following statement this morning [Jan. 25]:
Laramie County Public Works is working diligently to keep the County Roads open for the public. However, we are fighting drifting and blowing snow and are doing our best to keep up. In order to provide a safe transportation network to our citizens, we request the public only travel if absolutely necessary with this Wyoming wind picking up. If you do have to travel, please use caution as we are dealing with large snowdrifts that can be deceiving.
As a note, Laramie County Public Works crews are focused on keeping the roads open and will not be able to assist if you are stuck on the side of the road. If you have an emergency please call 911 for assistance.
WYDOT Urges 'Don't Crowd the Plow!' After 67 Plows Hit in 3 Years
More From Wake Up Wyoming