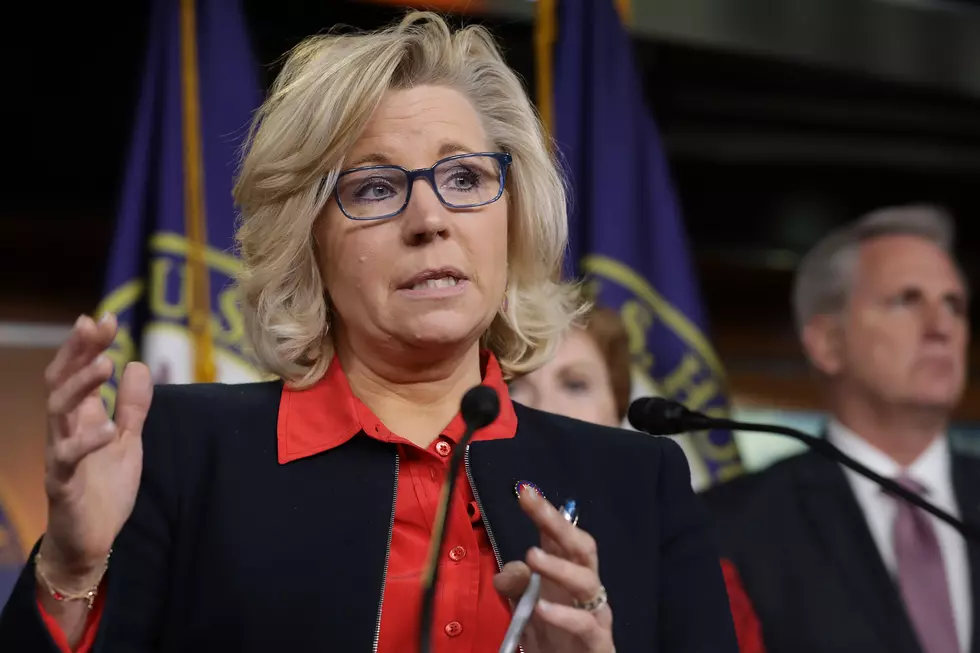 Preview Liz Cheney's New Book 'Oath & Honor'
Chip Somodevilla, Getty Images
This is a first look at "Oath and Honor" which will be Liz Cheney's  "memoir and urgent warning."
Cheney's publisher is laying the groundwork with teases about the book.
Expect its release to be around Dec. 5th.
Former Wyoming congresswoman Liz Cheney was vice chair and a driving force of the House Jan. 6 committee.
Cheney's publisher calls the 384-page book a
"gripping first-hand account from inside the halls of Congress as Donald Trump and his enablers betrayed the American people and the Constitution ... by the House Republican leader who dared to stand up to it."
At one time Liz Cheney was on the House GOP leadership team and there was chatter that she might end up as speaker of the House.
She was stripped of her role because of "her stand against the January 6th insurrection," which "led to her defeat in the 2022 primary election," the publisher says.
"In Oath and Honor, she tells the story of this perilous moment in our history, those who helped Trump spread the stolen election lie, those whose actions preserved our constitutional framework, and the risks we still face," says her publisher.
Cheney was one of 10 House Republicans to vote to impeach Trump following the attack on the Capitol.
She lost her Wyoming primary race to now-Rep. Harriet Hageman, who had Trump's support.
She raised far more money than she needed to run for that Wyoming house seat. Much of it went to opening a think tank
She currently serves as Professor of Practice at the University of Virginia Center for Politics.
Must Read Books From Wyoming Authors
Backroad Up The Bighorns
There are many ways to explore the Bighorn Mountain.
Not all of the backroads are dangerous.
Some are of good quality, and have the best views you'll ever see.
More From Wake Up Wyoming