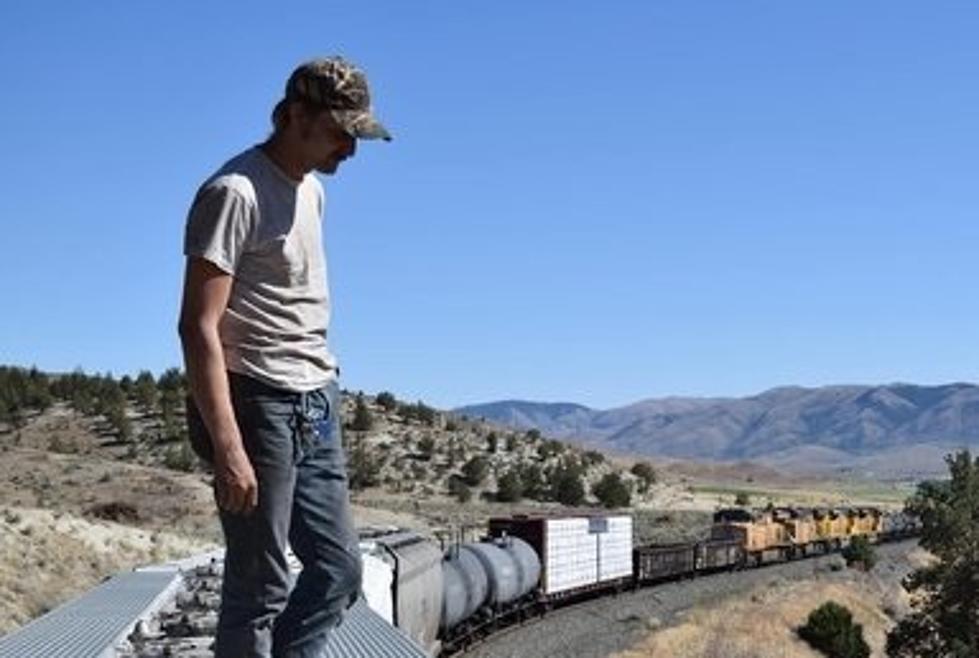 Journey With A Modern Hobo Through Wyoming Railcars
John E Ringo YouTube
Hobo? Or Nomad? This gentleman considers himself a modern nomad.
When you think of hobos hitching rides on trains you might imagine a scene from The Great Depression.
Box car hopping was common back then.
Automobiles were new and not many people had them.
Most roads, even cross country, were dirt ruts and potholes.
Yet there are a few people who still hop rides on trains.
John E. Ringo has a YouTube page all about his train-hopping hobo/nomad life.
There are several videos of him passing through Wyoming.
In the video below he hops a train from Laurel Montana to Casper Wyoming
He even has a Patreon page so people can help him on his adventures.
On his Instagram page, he describes himself as a "Nomad & Naturalist.
I get the impression from these social media sites that he works when he needs to and travels as often as he can.
After a few day's stay in Casper, Wyoming, about 2 years ago, he hopped on the first good ride he thought was worth it to Cheyenne.
You'll find that adventure in the video below.
At each stop, he explores the town and then finds a good place to bed down.
In a day or so he starts looking for an opportunity to sneak onto another rail car for who knows where.
If you've ever wondered what the train trip from Casper to Cheyenne looks like, this is your chance to see it.
John has to be careful every step of the way.
What he's doing is considered trespassing.
He's been run off more than a few times and arrested on occasion.
After spending a few days in Cheyenne he looks and listens for the best chance to hitch a ride to Denver.
He carries a small handheld radio with him that allows him to listen to the rail workers.
This helps him give them the slip as he looks for a way to climb into a car.
Most of the cars he jumps are not box cars.
Trains today are a bit different than the trains of the great depression.
John often rides exposed to the elements.
But by now he knows what he's doing.
He knows when to move and when not to.
I'm sure he'll visit Wyoming again.
Must Read Books From Wyoming Authors
Edgerton Bowling Alley Demolished
There was a time that this little town was a party place.
Stories of drunkeness, debauchery and bowling are this little town's history.
It's very different now.
More From Wake Up Wyoming