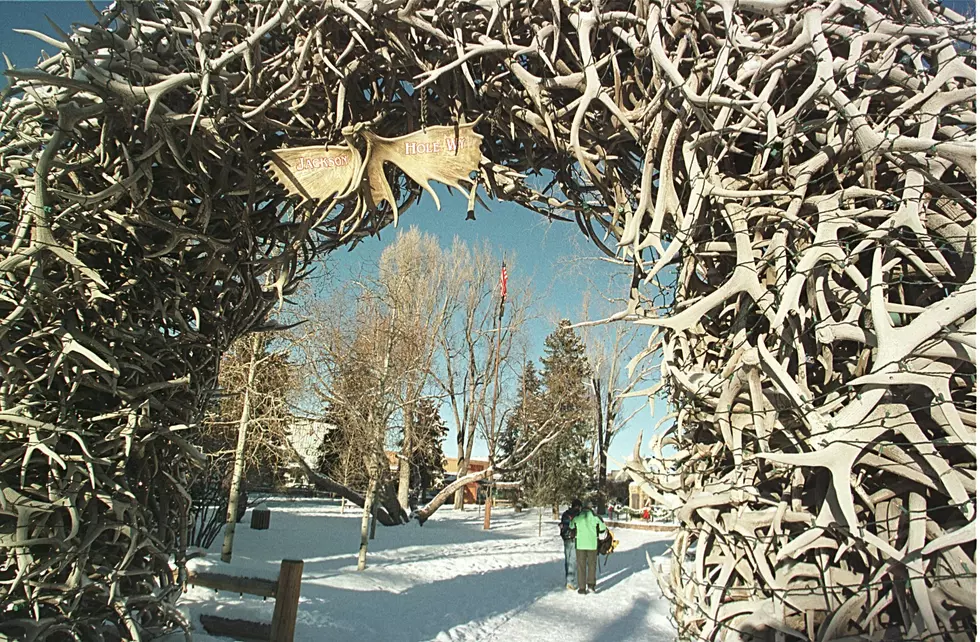 Everything You Need To Know To Survive Jackson Wyoming
Michael Smith, Getty Images
If you're visiting Wyoming you'll want to see the Tetons.
But when visiting there are a few things to remember to do, and NOT to do.
The gentleman in the video below provided a handy little guide to the DON'Ts of Jackson Wyoming.
That first is, DO NOT call it Jackson Hole. The "Hole" refers to communities around Jackson that are in the valley areas. So you are either in Jackson, or the Jackson Hole areas. Know the difference.
He suggests carrying a flashlight at night or using your cellphone light if you are walking around downtown. Jackson is not well-lit. They have a reason for that. They love seeing the stars. They are proud of their "Dark Sky" status. They want to keep it that way.
DO NOT skip the museum of wildlife art. It's right outside of Jackson, on the north side, and is one of the most important places to visit. It will blow you away.
DO NOT think that you are going to see Jackson on a budget. Everything there is overpriced. Really, I mean it will BLOW YOU AWAY how expensive things are.
DO NOT forget to book your hotel or campsite way in advance. Honestly, it's going to be hard to find a place at the last minute. There is a KOA campground in town. You can stay there and walk to what you want to see.
That last one includes making reservations for white water rafting or other interesting things you want to do. Guides and spots available are hard to come to buy at the last minute.
REMEMBER, Jackson is NOT 100% like what the rest of the state is like. If you want to experience the real Wyoming, you'll have to leave Jackson and drive East for a long way.
DO NOT PET THE FLUFFY COWS! Take pictures at a distance. These are wild animals. They will trounce you and it will hurt the entire time they are doing it, and for a long time after. That goes for any other wildlife you encounter.
The Largest Gun, Saddle & Oddity Museum In Wyoming
The old west is preserved with the largest collection of guns, saddles and rare western oddities at King's Saddlery & Museum in downtown Sheridan, Wyoming.
The Old Gold Rush Town Of Atlantic City Wyoming
More From Wake Up Wyoming