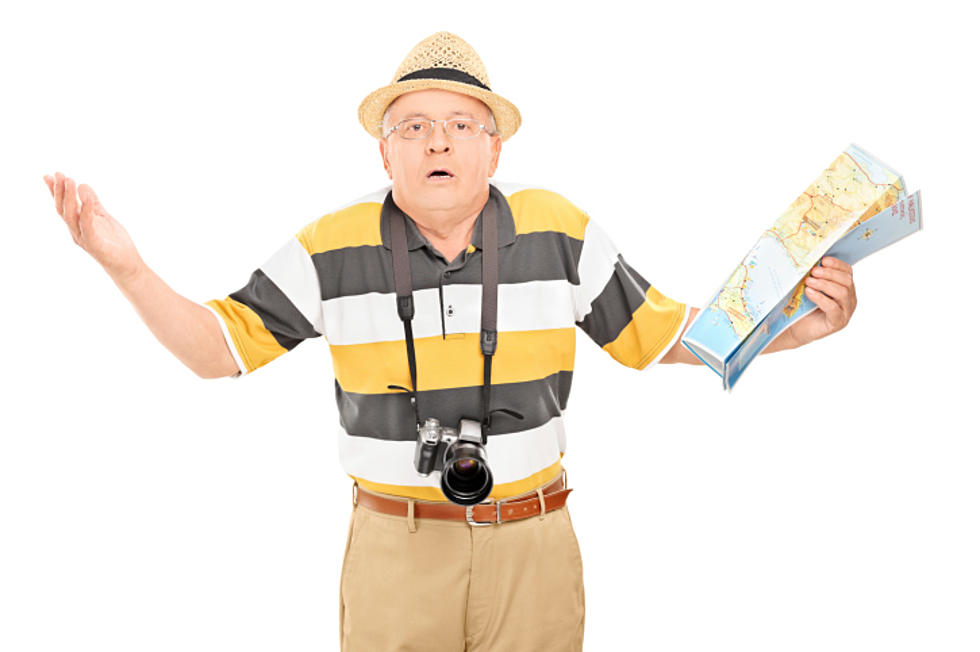 The Worst Tourist Attraction in Wyoming is Still…
Glenn Woods
HERE WE GO AGAIN!
I see a headline that reads, "THE WORST TOURIST ATTRACTION IN EACH STATE."
Normally these internet stories are boring, way off, and just wrong.
I also HATE having to scroll or click until I get to Wyoming, which is always the last state.
But this time Wyoming was listed FIRST - and they might have actually gotten it right for once.
Wyoming – Greater Green River Intergalactic Spaceport
The Greater Green River Intergalactic Spaceport certainly sounds like an ideal destination for aspiring astronomers and NASA enthusiasts, but do not let the name fool you. In truth, there has never been a space shuttle launch let alone a spacecraft at the Intergalactic Spaceport. While there have been at least 300 aircraft in operation, they were all general aviation aircraft. (Earn, Spend, Live).
Well, of course, Wyoming has an intergalactic spaceport. It is Wyoming, after all.
In this short but very entertaining video, a young man explains the history of Wyoming's very own spaceport for alien ships.
It doesn't look like much, but then again most of Green River doesn't look like much.
The "Official Designation" of this spaceport comes from back in 1994 when the remnants of a comet were about to slam into the planet Jupiter. Some folks in Green River were worried that those living on Jupiter might need to escape their planet for someplace safe. They decided to open their little dirt strip airport and extend an invitation.
To our knowledge, no one from Jupiter took them up on the offer. TO OUR KNOWLEDGE. I just want to make that part clear.
The spaceport is actually listed on Google Maps. It is also listed on charts used by pilots. 
The site is officially closed to the public unless being used for aviation - or space aliens.
Folks are now having fun posting signs and parking other odd and fun space alien stuff - like one might find in Roswell, New Mexico.
There is a jeep, with aliens ready to dive off to check in at a local hotel.
Below is a BONUS VIDEO from the pilot's point of view as he takes a moment on his cross-country trip to land at the airport, sorry, spaceport. Be patient and watch as he thinks he spots some debris leftover from sloppy aliens. You know, the usual: beer bottles and cans and spent bullet casings.
This is NOT the first time this Green River site has been given this "award."
READ ON: Weird, wild UFO sightings from throughout history
15 Outrageous Wyoming Myths That People In The US Think Are True
It's really interesting how many people in the U.S. have no clue about Wyoming. The less they know, the better off we are, BUT these actual misconceptions about Wyoming are just ludicrous. Hard to believe these 15 came out of someone's mouth.
More From Wake Up Wyoming