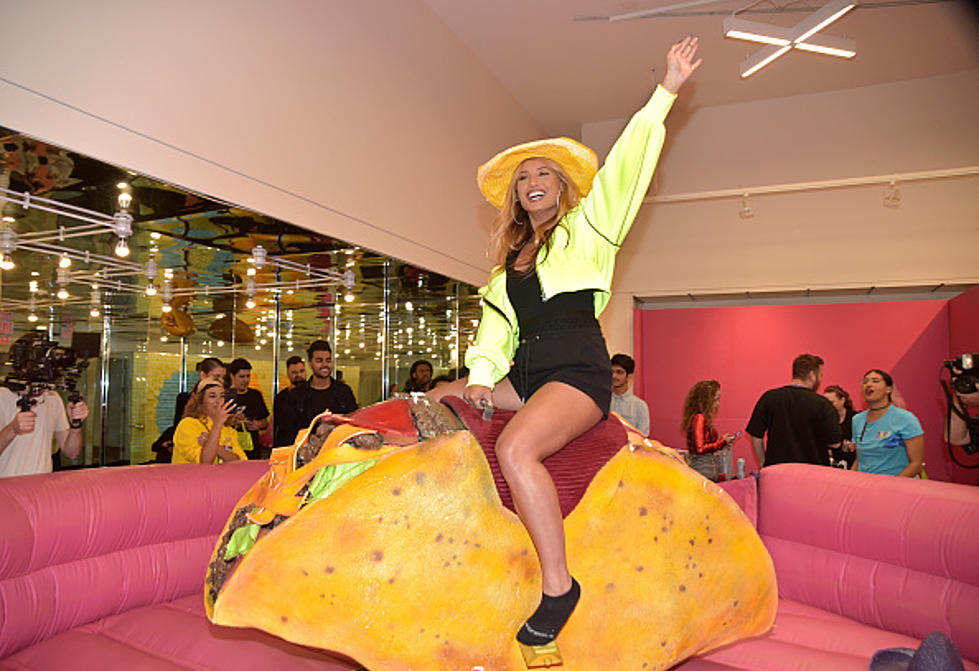 This Year Valentines Day Falls On TACO TUESDAY!
Getty Images
Hey guys, it's Valentine's day.
YUP, and you FORGOT - AGAIN!
Okay, so that means you're going to have to get her a gift.
Flowers, Candy?
Yeah okay - BUT - Hear me out now...
This year Valentine's day falls on -- TACO TUESDAY!
Yeah, you might have forgotten half of what today is, the Valentine's part.
But I bet you didn't forget TACO TUESDAY!
So, since you're going out for tacos, just get some extra for her.
She'll love you for it, trust me.
Actually, don't trust me.
I'm a single guy who just sits back and laughs at you guys who are all in trouble today because you were supposed to, but you forgot to.
So, let's look at the menu.
What says love, taco style?
Yeah, that's a tough one.
Well, if you have extra tomatoes, that's red, like hearts, so that says love, right?
What if you arrange the tacos in the shape of a heart?
Honestly, I have no idea how this works. Remember, I'm happily single.
OKAY, does she like red sauce? This is heart-ish. Because blood is red.
Hmmm.
Take her out for tacos?
Have tacos delivered to her at work? Yeah, she might like that.
Okay, just make sure you pick up some tacos and get some flowers too.
Let's face it, she'll love the tacos but you'll still be called out for not getting her something that says "valentines."
So, I'd suggest sending flowers to where she works, and tacos too.
She will be impressed and so will all of her friends.
Let's face it, Valentine's day is not just about you saying you love her, it's about impressing her friends too.
You knew that, right?
Wyoming's Wild Chinese Balloon Theories - Wrong Answers Only
With balloons from China floating overhead, and our military shooting them down right above us, everybody has been wondering, 'Just what are those balloons for?
Spy balloons?
Just weather balloons?
Are they trying to steal our satellite TV?
Are they listing to our cell phone calls?
On the Wake Up Wyoming morning show with Glenn Woods folks were invited to offer up their theories.
WRONG ANSWERS ONLY!
Here are the best we got.
Best Chinese Balloon Memes
The best we could find shared across the internet.
Lets enjoy them now that that big white dot in the sky has been blown to smithereens.
More From Wake Up Wyoming