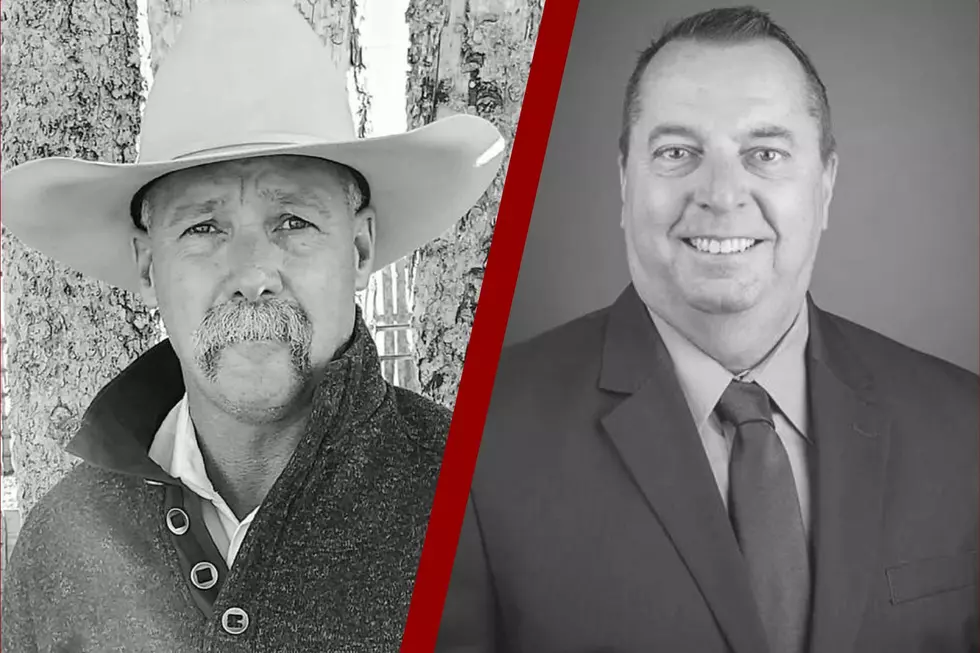 Wrede Endorses Barnes For Laramie County Sheriff, Kozak Responds
Wrede for Sheriff/Kozak for Sheriff
Former Republican candidate for Laramie County Sheriff Boyd Wrede has become the second former Republican candidate to endorse independent candidate Jeff Barnes over the winner of the GOP primary, former Cheyenne Police Chief Brian Kozak.
Don Hollingshead, who finished second in the primary endorsed Barnes and went so far as to say that he wants to campaign with Barnes.
Now, the candidate who finished third in the Aug. 16 voting has also endorsed Barnes.
Wrede posted the following comments on Facebook:
''The General election is fast approaching, and I continually have people ask my opinion about who they should vote for to be the next Sheriff. I thought I would take this time to give my opinion here for everyone that in interested.
I met Jeff Barnes in January while he was trying to get signature to be on the ballot as an independent candidate. My bride and I talked to him for quite a while and then we each signed his petition. Jeff Barnes spent a lot of time getting more than the required 892 valid signatures that allowed him to run as an Independent Candidate and I respect tenacity and dedication this accomplishment took. Since that time, I have talked to Jeff Barnes on a regular basis, and through these conversations I have come to believe Jeff Barnes is running to be Sheriff for the right reasons. Jeff Barnes is a Conservative with a high sense of morals and ethics, which I can support. Jeff Barnes is retired Law Enforcement, retired Military, and he also worked for the Laramie County Sheriff Office which gives him insight into the problems facing the Deputies and residents of Laramie County. I will be supporting Jeff."
Kozak gave Townsquare Media this statement in response to Wrede's endorsement:
''The sheriff candidates who lost the republican primary election announced, today, they will be campaigning for the independent.  This was not a surprise; I saw alliances form when I announced I would not retain the current leaders who were responsible for the state of collapse the Sheriff's Office is currently in.  I ran on the commitment to put public safety before politics; to bring fresh and experienced leadership to fix the problems highlighted by the voters.  I believe that is what the voters want, and I believe that is why I won the Republican nomination.  My ethics will never be compromised, which is why I refuse to make political deals to win an election.  It is unfortunate Captain Hollingshead and Mr. Wrede are not supporting the Republican nominee.  The last thing we need is more divisiveness.  In the next few weeks, we will again highlight our goals, which are designed to bring people together.  I will also introduce you to the experienced leaders I intend to bring onboard to help bring the Sheriff's Office in the 21st Century.  You may review the six-month transitional action plan, which has been posted for several months, at https://www.briankozak.com/goals."
See the Breathtaking $71 Million Dollar Diamond G Ranch in Dubois
More From Wake Up Wyoming