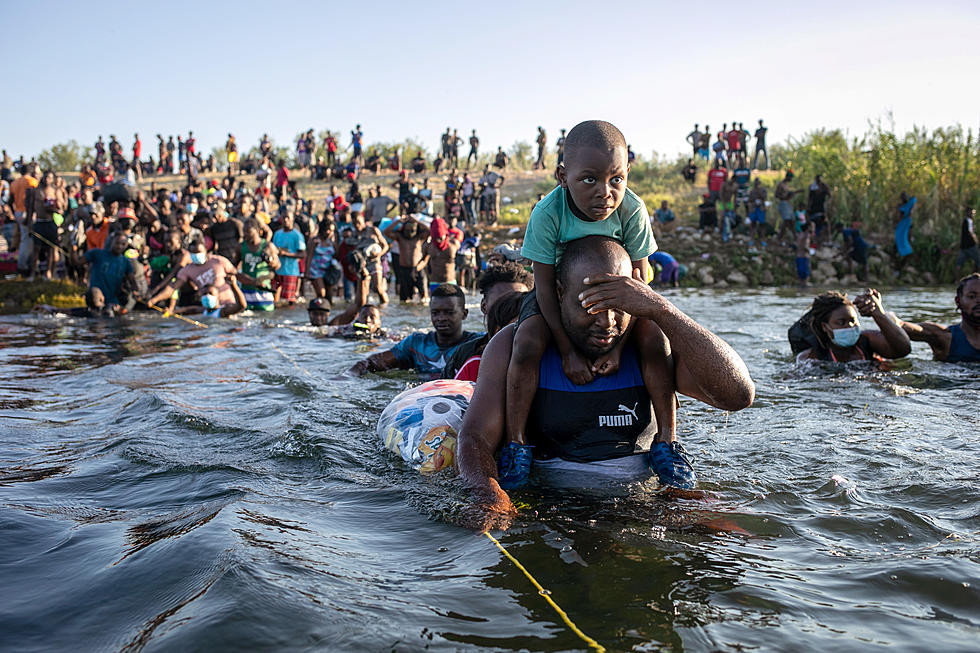 Wyoming Joins 27 state AGs Over Feds Catch & Release Policy
John Moore, Getty Images
Wyoming's attorney general joined 26 other attorneys general, led by Florida's Ashley Moody, demanding that the Biden administration and the Department Of Homeland Security.
"fix the problem you created" and close the catch-and-release loophole DHS is "currently exploiting to implement its mass release policy at the Southwest Border.
The 27 states Petition for Rulemaking demanding a change to the DHS's catch-and-release policies.
In their 6-page letter, the states complained that:
DHS is releasing aliens at a rate of over one million per year, and that does not include the aliens being released on parole.
DHS is releasing inadmissible illegal foreign nationals into the U.S..
DHS releases these people with court dates for three to four years and even 10 years into the future.
The coalition argues that this will result in millions more remaining in the U.S. for 15 years or longer before they ever appear before a judge. Which, realistically, means they never will.
The coalition of states argues that:
DHS's practice of releasing aliens at the Southwest Border … is fragrantly unlawful" and proposes regulatory changes.

Mayorkas' "first and most important reason for granting the petition is that DHS's current practices are unlawful. DHS should take seriously whether its practices comply with the law, and it should grant a petition that seeks to stop its officers from committing unlawful acts.
This letter from the states came after Moody and other attorneys general called for Mayorkas to resign.
There was a call to impeach Mayorkaas and strip him of his salary.
The Biden administration's intentional dismantling of border security has resulted in more than seven million inadmissible immigrants entering the U.S., including suspected terrorists, Moody said.
In fiscal 2023, the highest number of known or suspected terrorists were apprehended attempting to enter the U.S. illegally – 659, The Center Square has reported. The overwhelming majority being caught are coming through the northern border.
The coalition's letter to Mayorkas cites outdated data of 1.5 million known gotaways as another reason to reverse the administration's policies. The number is closer to 1.6 million, and likely higher, since January 2021, as The Center Square has previously reported.
The Biden administration continues to claim that the border is closed and secure.
However, more than 8 million people have illegally entered the U.S. since January 2021, excluding gotaways.
Must Read Books From Wyoming Authors
Gallery Credit: Glenn Woods
Medicine Bow Wyoming Road Art
There is a strange mind at work in Medicine Bow Wyoming.
Someone who is disturbed, yet having a lot of fun at the same time.
This person wants to share that fun with you.
Gallery Credit: Glenn Woods
More From Wake Up Wyoming