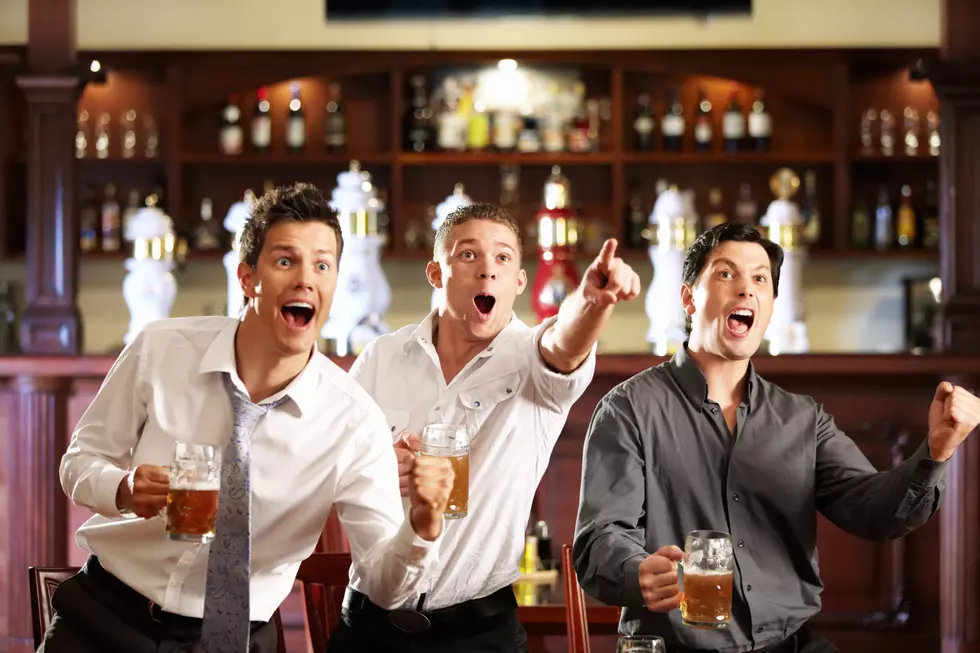 Wyoming Law Enforcement Reminds Football Fans Not to Drink and Drive This Super Bowl Sunday
Denis Raev, ThinkStock
The big day is almost here. Super Bowl LVII is almost upon us and this year's game will see the Kansas City Chiefs taking on The Philadelphia Eagles.

For football fans, this is the day. This is like Christmas, Thanksgiving, and their birthday all rolled into one. Fans of both teams, and of neither team, will gather with friends, family, and fellow fans for 4 hours of unadulterated pigskin-laden entertainment.
There will be food (oh, the food), friends, fellowship and, yes, maybe even a little bit of football.
There will also, inevitably, be alcohol. And all of Wyoming's law enforcement are reminding football fans to have fun, but to not drink and drive.
The Wyoming Highway Patrol, the Natrona County Sheriff's Office, and the Casper Police Department have all shared the same social media post message, warning fans to be safe, to plan ahead, and to drink water (if you're the designated driver).
"Water...the beverage of choice for your designated sober driver and MVP," the post stated. "We are asking our community to celebrate responsibly. Plan ahead for tomorrow's big game, and designate your driver in advance."
For those who may be tempted, who may try to convince themselves that they've "only had 2 beers," (it's always only two beers), here are some facts regarding drinking and driving in Wyoming.
A 1st Offense could result in up to 6 months in jail, a fine of up to $750, a 90 day driver's license suspension, and the use of an interlock system.
A 2nd Offense could result in 7 days to 6 months in jail, a fine of $200 to $750, a one year driver's license suspension, and a year of using an interlock system.
A 3rd Offense could result in 30 days to 6 months in jail, a fine of $750 to $3,000, a driver's license suspension for up to 3 years, and up to 2 years of using an interlock system.
A 4th DUI is a felony and could result in even more jail time.
The bottom line, the point that all Wyoming Law Enforcement want people to remember is that drinking and driving is not worth it. The Super Bowl should be fun. It should be a chance for fellowship and food and football. Drink a lot, if you want to. Just don't drive. Plan ahead. Think of the consequences. Designate a sober driver. Just. Don't. Drive.
12 Essential Super Bowl Jokes
More From Wake Up Wyoming