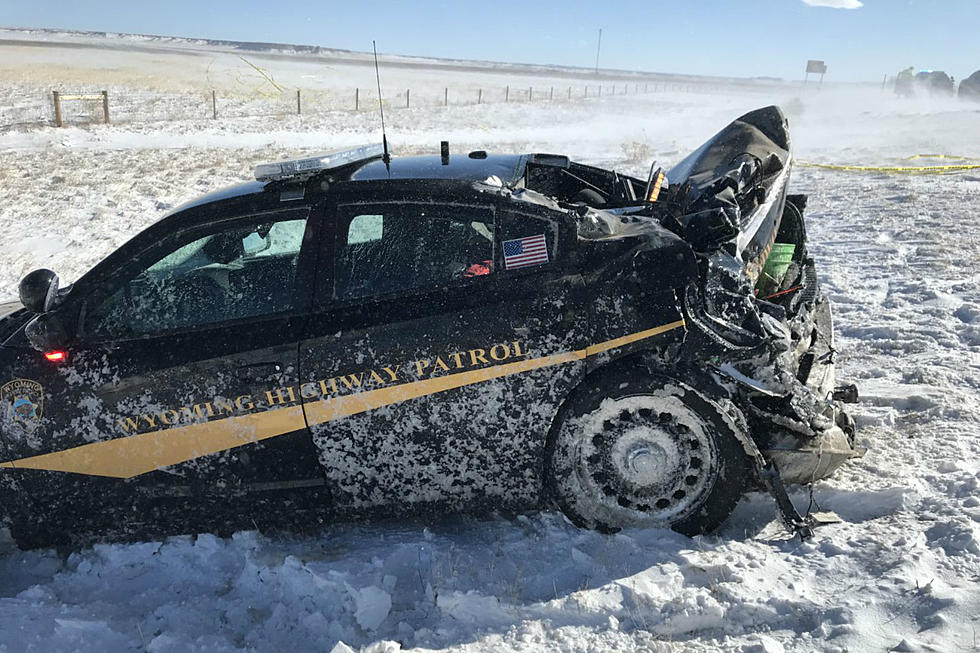 Wyoming Trooper Injured After Truck Hits Patrol Car
Wyoming Highway Patrol
A Wyoming Highway Patrol trooper was injured Thursday afternoon when her patrol car was hit by a commercial truck south of Wheatland.
Sgt. Jeremy Beck says the incident occurred at 1:08 p.m. around milepost 66 on Interstate 25.
Beck says the trooper, who had stopped on the shoulder to help a stranded motorist, was sitting in her car with her seat belt on when the collision happened.
The crash caused the northbound lanes of I-25 to be closed for about three-and-a-half hours.
More From Wake Up Wyoming