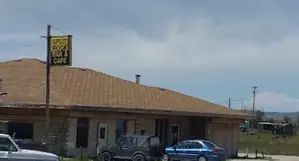 Wyoming's 10 Smallest Towns Are Extremely Tiny…Even For Wyoming
Google Maps
Everyone knows that Wyoming is the least populated state in the United States. However, even with that as a known fact, it's tough to even fathom just how small the smallest towns in Wyoming really are. They are so tiny, there's some that you might not even believe just how tiny they really are.
The 2020 U.S. Census information was released a little over six months ago now. Not only did Wyoming remain the least populated state this past year, but it was also one of the slowest growing states in the country. World Population Review listed the new population of every town in the Cowboy State, so let's take a look at some of the tiniest towns in not just Wyoming, but the entire country...
10 Smallest Towns in Wyoming
If you want to visit some of these spots just to see for yourself how tiny they are, maybe it's worth a drive. There's some campgrounds, an intriguing looking small town bar and cafe, The Emporium, and more to check out at some of these. Why not make take a road trip to one of these spots?
In terms of population, Wyoming's tiny towns are about as small as you can get. But as always, Wyoming is known for its tourism, so you might as well be an in-state tourist and see what all these tiny spots have to offer, even if it may not seem like much from the outside.
Cheyenne Million Dollar Home Looks Like Kevin McCallister's House
Incredible Road Trip Across Wyoming
The exploration of Wyoming continues and Drew jumped into the 'Gray Ghost' and set out on a trip to end up in Cody, Wy. Between Casper and Cody there are MANY great places to stop.
- Incredible Road Trip Across Wyoming
Ten Of The Oldest Saloons In Wyoming
Old West history is even better with a cold beer in your hand. Join us for a bar crawl as we pay a virtual visit to the ten longest-running saloons in the Cowboy State.
Ten of the Oldest Saloons In Wyoming
Code Of The West: Wyoming State Code of Ethics
"The Code of the West" was declared the official state code of Wyoming, and the act was signed into law on March 3rd, 2010. Wyoming is the first state to adopt a code of ethics. The legislation chose ten ethics derived from the book "Cowboy Ethics" by James P. Owen
More From Wake Up Wyoming