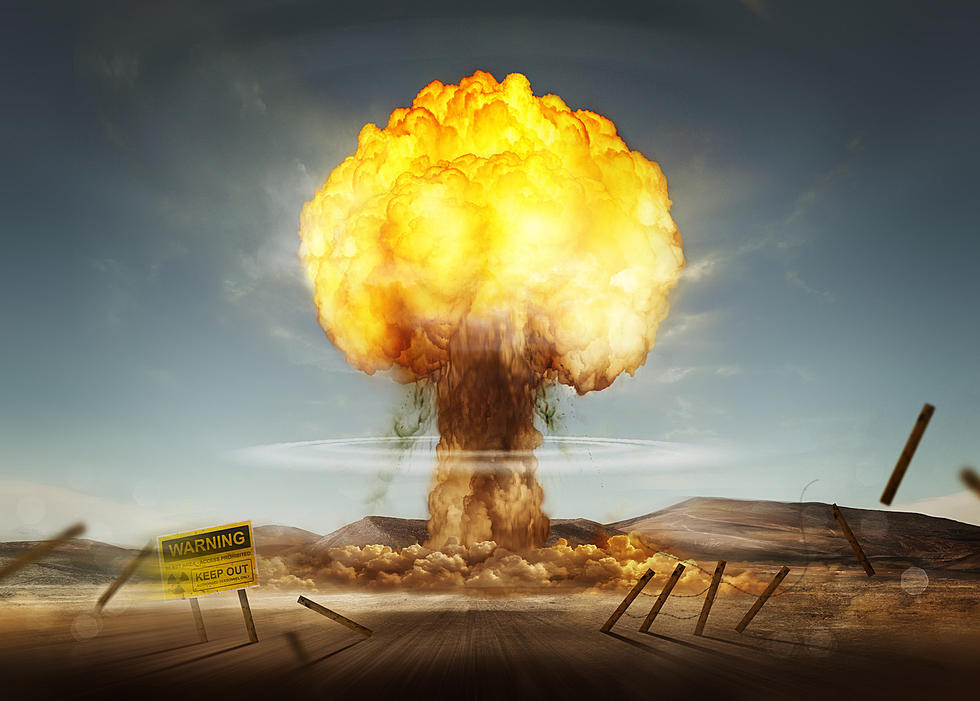 4 WEIRD Conspiracy Theories About Wyoming's New Nuclear Plant
solarseven
Kemmerer has been selected as the preferred site for a proposed nuclear power plant project, officials from TerraPower.
Yet, before the site location was even proposed I began getting conspiracy theories about the plant.
Some theories were interesting, some odd, some downright WEIRD. Some were just for fun.
Here are 4 theories that have been sent to me so far. You be the judge if any of them are legit.
1). Bill Gates says he thinks the world's population of Earth needs to be reduced by a large percentage. Next, he wants to build an experimental nuclear power plant next to a supper volcano in Wyoming. Hmmmm... Makes you wonder.
2). Redacted in Nebraska: the noises of conspiracy around nuclear power problems. Will this "ODD" problem happen in Wyoming? What effect does this weird noise have on the animals and the people?
3). Why in the world would they want to build a nuclear power plant so close to some of Wyoming's biggest fault lines? Do they want another Fukushima, but this time without the tsunami? Some people believe that they do, or they would have located it out on the east side of the state.
4). The Hills have Eyes! That movie was about the aftermath of nuclear bomb testing. But what about the few people who live up in the hills around where they propose this new plant?
BONUS CONSPIRACY THEORY!
Is it just a coincidence that the new nuclear power plant is just a few miles away from The Greater Green River Area Intergalactic Spaceport? Well of course Wyoming has an intergalactic spaceport. It is Wyoming, after all. Read more about the spaceport HERE.
But why not Wyoming? 
We already have nuclear missiles. We are being targeted by Russia, China, and North Korean nuclear missiles. If that doesn't take us out Yellowstone will.
Many of the concerns are about this new type of reactor. Nothing like this has ever been built before. 
For one thing, it does not use as much water as the older designs.
Also, it will not produce waste in the traditional way and there will be a lot less of that waste. What byproducts are produced will be stored on site.
The Natrium nuclear reactor that is expected to be built in Wyoming comes with a lot of questions.
Those questions will be addressed at Casper College during an upcoming event.
Dr. Glen Hansen will be the speaker. He is an adjunct engineering instructor at Casper College.
Dr. Hansen will attempt to explain, in a way the layman can understand what a Natrium reactor is, and how it works differently than the older models.
He will also attempt to address any issues and concerns.
When it comes to this kind of power plan and the fact that it is nuclear, there are always concerns. The Union of Concerned Scientists, for example, is not so sure about the claims made by TerraPower about this new system.

To attend Dr. Hansen's presentation at Casper College you'll need to be in your seat by 7 p.m. Tuesday, December 7 in the Durham Auditorium.
The presentation is being hosted by the Zeta Alpha Chapter of Phi Theta Kappa at Casper College. Dr. Hansen is an adviser to this group.
ABOUT DR. GLEN HANSEN: Managed the Computational Multiphysics Department at Sandia National Laboratories. Led the development of computational nuclear engineering software at Idaho National Laboratory. Was deputy group leader in X-Division at Los Alamos National Laboratory.
Breathtaking Fall Photos From Across Wyoming
22 Exotic License Plates Turned Into This Wyoming DMV
People from these fascinating places chose to move to Wyoming. Here are the license plates they turned in from the vehicles they brought.
More From Wake Up Wyoming