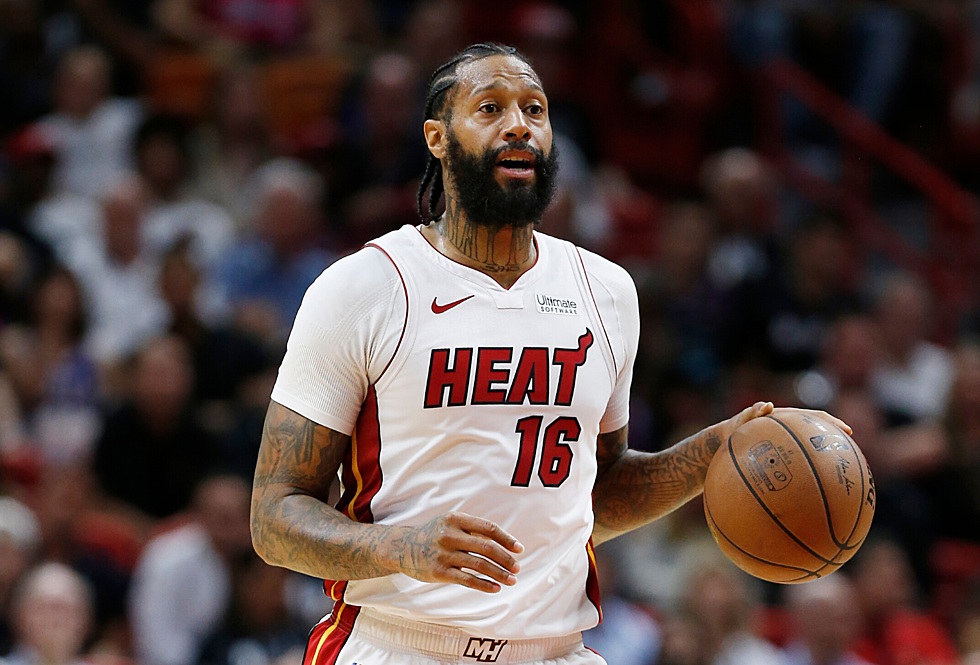 Cheyenne East Alum James Johnson Stars In 'House Guest' Web Series
Michael Reaves, Getty Images
Cheyenne native James Johnson is living large these days. The former East High Thunderbird, who recently tipped off his 11th NBA season with the Miami Heat, showed off his home on the popular YouTube series Houseguest with Nate Robinson.
In the video, Johnson talks about his love for martial arts which he learned as a child in Cheyenne. The 6'6", 240 lb. power forward is also a kickboxer, with a 20-0 professional record, and is undefeated in seven MMA fights.
"Growing up, my father was very adamant about that, our whole family was in it," Johnson recalled. "He prepared us to be soldiers at a young age and it's been the discipline ever since."
Along with stories about his family, Johnson takes Houseguest host and former NBA slam dunk champion Nate Robinson for a tour of the suburban Miami mansion he purchased after signing a three-year, $43 million contract with the Heat in 2017.
"It's my sanctuary, it's my comfort zone, it's my happy place," Johnson described the palatial estate. "Teammates bring their kids over, it's a just a blessing."
Johnson was born and raised in Cheyenne. As a senior at East High in 2007, he averaged over 28 points per game and accepted a scholarship to Wake Forest University. After two seasons with the Demon Deacons, he declared for the NBA and was selected by the Chicago Bulls with the 16th overall pick in the 2009 Draft. He has since played for six teams during his 11-year professional career.
More From Wake Up Wyoming