Cheyenne NWS: The 'Winter Empire Strikes Back' Monday
Photo by Oliur on Unsplash
Don't let the nice weather today fool you.
The Cheyenne Office of the National Weather Service is warning about another round of winter weather hitting southeast Wyoming and the Nebraska Panhandle on Monday and into early Tuesday.

The agency posted this statement on Sunday morning:
"Winter Storm Watch for the I80 Summit and Winter Weather Advisories have been issued for portions of Southeast Wyoming and the Nebraska Panhandle. It is likely the Watch will get upgraded to a warning later today and winter weather advisories expanded southward into Laramie County. A strong cold front will move through the region late tonight and tomorrow. Snow will begin shortly after with light to moderate snow throughout the day Monday. Periods of localized and brief heavy snow could occur. Roads will be impacted by being snow covered and icy. Impacts will be low to moderate and increase through the afternoon and early evening Monday. Snowfall rates will decrease Monday night with snow ending near midnight to early Tuesday morning."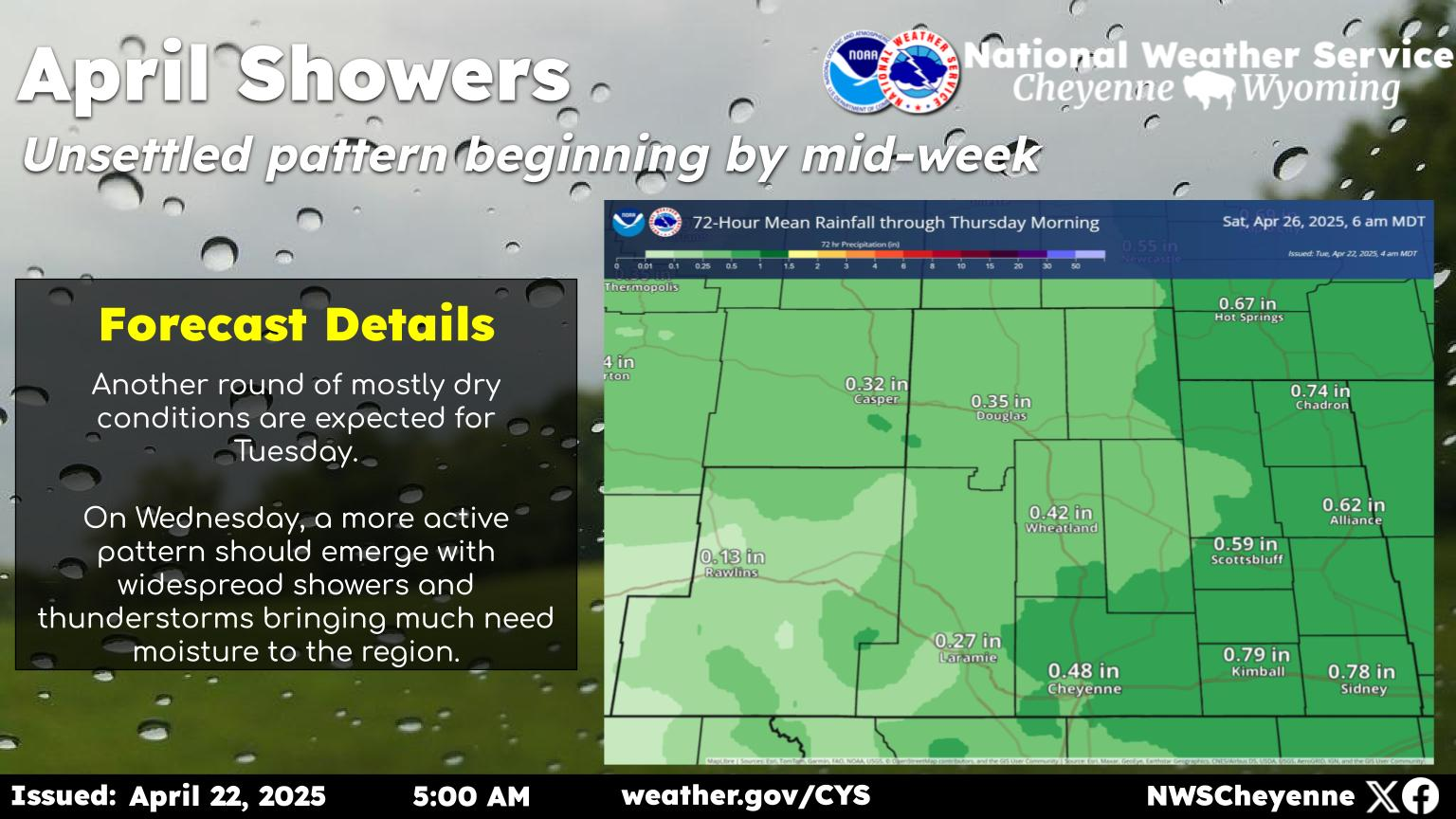 Potent cold front will shift south across the region late tonight into Monday.
Main impact time frame across the region 4am - 9pm Monday from light to moderate snow.

Periods of brief heavy snow will be possible Monday morning through Monday evening.

Travel will become challenging during the afternoon and evening commutes.
Snowfall rates will decrease late Monday night and end early Tuesday morning.
Temperatures will be 15-20 degrees below normal Tuesday morning with lows varying from the single digits in the high terrain and valley floors to widespread teens across the High Plains."
See Inside The Most Expensive House For Sale in Cheyenne
More From Wake Up Wyoming