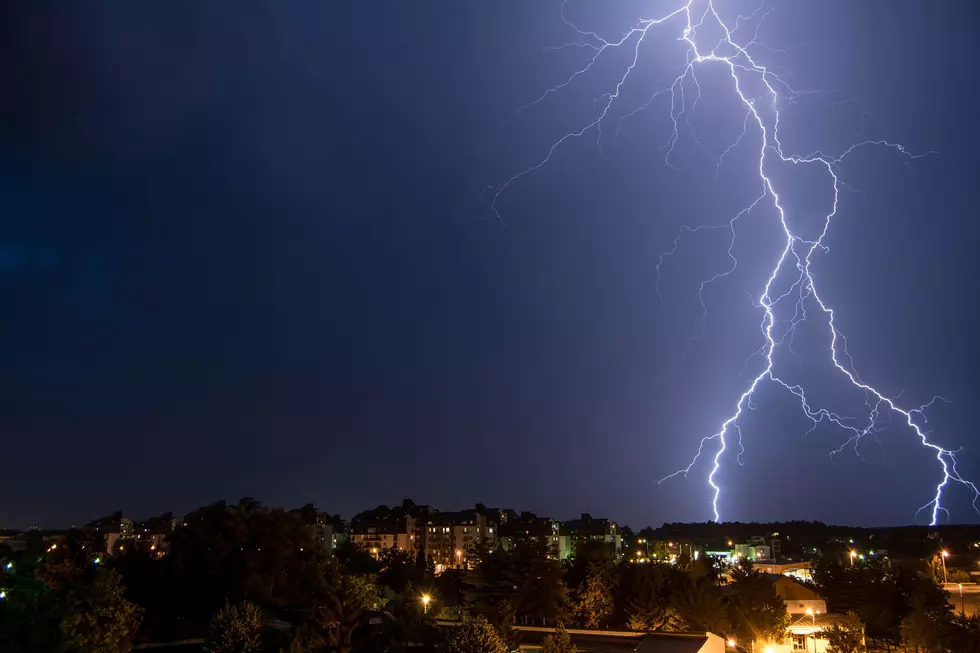 Wyoming Needs Your Help Measuring Rain Fall
zolazo
How much rain do you think Wyoming gets, annually?
Actually, the number is mostly an estimate, because there are so few rain gauges in the state.
Data like that is officially collected at airports. Wyoming doesn't have many of those. The state makes up for the collection of data through government buildings like a city hall and volunteers.
But we still don't have many of those.
This map shows you how few official rain gauges are in the state of Wyoming.
Recently, on his podcast, Don Day of Day Weather asked his listeners if they would consider being part of something called CoCoRaHS. Don't worry, it's not a cult.
To fill in the massive gap in rainfall information across sparsely populated states CoCoRaHS provides a place where anyone can get a proper rain gauge and post the rainfall data they collect.
CoCoRaHS is an acronym for the Community Collaborative Rain, Hail, and Snow Network.
CoCoRaHS is a unique, non-profit, community-based network of volunteers of all ages and backgrounds working together to measure and map precipitation (rain, hail, and snow).
By using low-cost measurement tools, stressing training and education, and utilizing an interactive Website, our aim is to provide the highest quality data for natural resources, education, and research applications.
They are now in all fifty states.
If you would like to sign-up as a volunteer observer and become part of our expanding network, please click here: "Join the CoCoRaHS Network".
Complimentary training is provided to help you become an effective weather observer.  Please check out your state page for a list of current training sessions in your local area.  If none are taking place at the current time, watch our YouTube animations or Training Slide Shows and read our online training information.
Wyoming has gone through many stages. This area has been at the bottom of the ocean, it has been part of a massive inland sea. It has been a swamp with crocodiles. Wyoming has been under a mile of ice more than once.
Now this region is once again a dry desert plane.
But how dry? Helps us find out.
SEE Inside Old Sheep Wagons Trick Out To Astound
Wheatland Wyoming Flying Adventure
More From Wake Up Wyoming