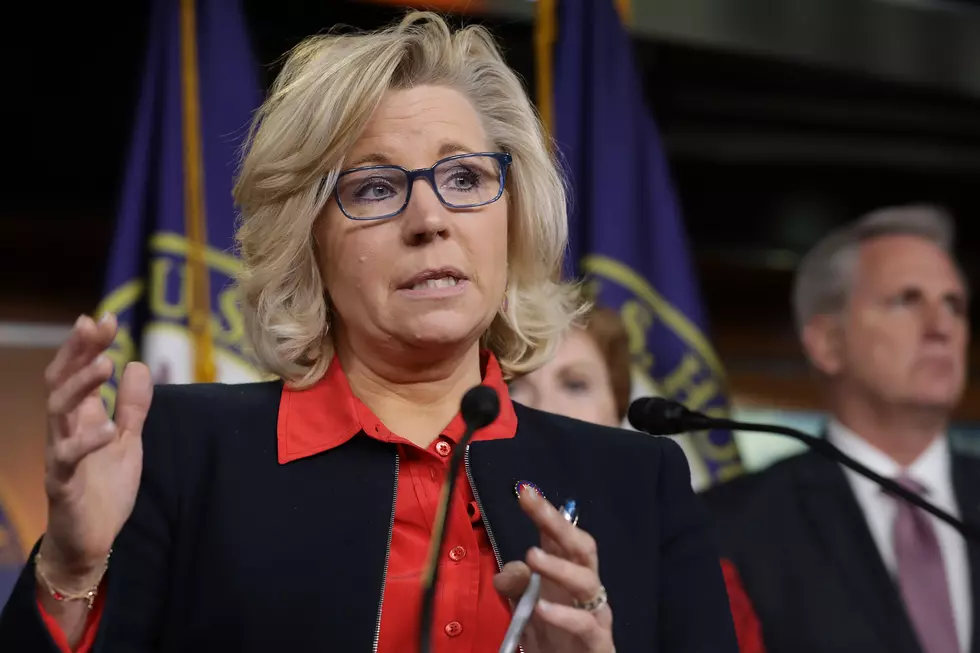 GOP Votes Wednesday On Cheney Leadership
Chip Somodevilla, Getty Images
If Wyoming House Representative Liz Cheney wants to keep her powerful position as Conference Chair she has until Wednesday afternoon to make sure she has the support. This week confirms what we told you last week, that the vote will be on Wednesday, 05/12/21
Two anonymous sources who've been whispering to media outlets. One comes from a former Republican lawmaker who spoke to The Hill: "She's done as a member of leadership. I don't understand what she's doing… It's like political self-immolation. You can't cancel Trump from the Republican Party; all she's done is cancel herself." (Hot Air Blog).
A Republican strategist who spoke to NBC said: "There's no incentive for her to be a part of the team, no advantage of being in leadership… The leverage comes from being the other center of power in the conference. So by attacking her, they're in essence helping her."

Wednesday's vote on Cheney might be a secret ballot. The first vote to oust her in February was, or public record.
Back here in Wyoming her sixth primary challenger announced his candidacy. 
Liz Cheney is not a stupid woman. Every move she has made her entire life has been smart and calculated. She knew she would be in for a fight on this one when she voted for impeachment. She continues to play that hand as she remains outspoken against Trump. Listening to her own words she thinks she is fighting for the soul of the Republican party. She's putting everything on the line on this one.
Here is an ad, narrated by Liz Cheney, on what she thinks she is fighting for.
Bigfoot Underwear Is Real
We can't find Bigfoot. But we found his underwear.
More From Wake Up Wyoming