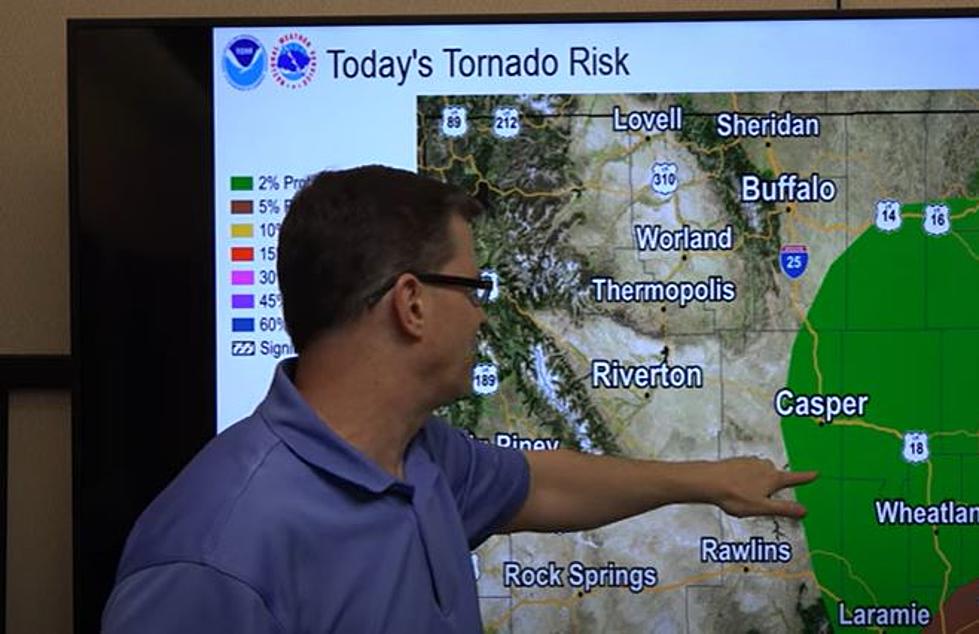 Severe Weather Outlook: Small Risk of Tornado in Central, SE Wyoming
National Weather Service
The National Weather Service's Severe Thunderstorm and Flooding Briefing this morning showed that there will be a storm coming through Natrona County, likely between 2:00 p.m. and 8:00 p.m.
The storm could produce gusty winds -- there's a 2% chance of tornadoes in the Casper-area.
The biggest threat will be down towards Cheyenne and the NW corner of Colorado.
There will be heavy rain tonight into Friday. Casper could see about an inch and half of rainfall during the tail end of the week.
Currently there is no Flood Watch warning issued for Natrona County, but there is for Johnson County.
The biggest threat is going to be large hail.
Severe hail will be the size of a quarter or bigger in Central Wyoming.
In lower SE Wyoming hail could be bigger than a golf ball -- "definetely keep an eye on the sky" and use a lot of caution, stated the National Weather Service.
ISCO - Installation & Service Co., prepares to pave Memorial Way
National Historic Trails Interpretive Center
More From Wake Up Wyoming