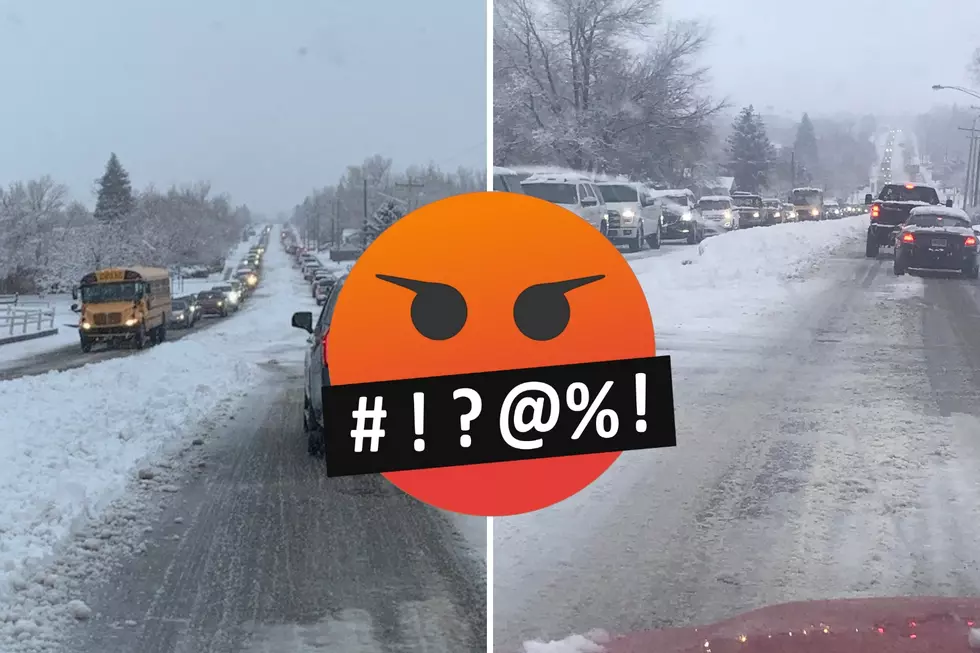 Kelly Walsh High School Drop Off Causes Major Traffic Issues During Recent Casper Snow
Meseret Tegenu
Laura Danielle Mathews
Canva.com
Since the first major snow of the year (on January 4th, 2023), the morning traffic for the drop off at Kelly Walsh High School has been atrocious (at best).
Quite a few residents have sent us photos (and even more sent complaints), concerning how dangerous the situation is, but also how discourteous the majority of drivers are, which in turn has either caused or nearly caused accidents at the school and even as far down as the intersection of 12th Street and Beverly.
I personally live in very close proximity of the school, but I am lucky (blessed?) enough to be at work long before this level of traffic becomes an issue. That being said, several of neighbors have growing concerns about this becoming an ongoing issue throughout the season, as well as the school year.

While I have no answer to problem, I have noticed far less complaining abut the issue at either Natrona County High School or Roosevelt High School.
Does this mean it's less of a problem at the other two schools or is the city just getting to the roads on those parts of town faster? I truly have no idea.
From the 12th Street and Beverly intersection to KWHS is roughly about a mile (and three traffic lights), so that's a fairly long stretch of road to be backed up for thirty to forty-five minutes each morning after inclement weather conditions.
One thing is for sure, and that is that something needs to be done. With the exception of 2nd Street during the Christmas rush, Casper hasn't seen traffic like this since the 2017 Total Solar Eclipse.
Indoor Snow Day Fun Activities
30 Things People Do When it Snows
More From Wake Up Wyoming