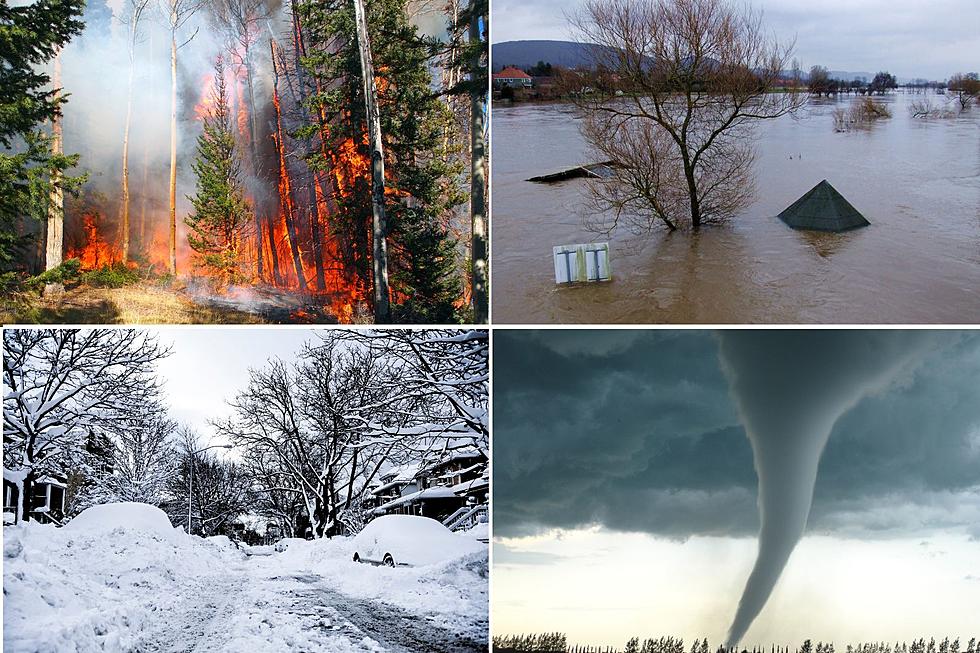 Wyoming Ranks High for Worsening Natural Disasters
Canva Pro
The bad news: natural disasters are up. By a significant amount. 
The good news: deaths caused by natural disasters are down. By a significant amount. 
The World Meteorological Organization says the number of natural disasters has increased five-fold over the last fifty years, but the deaths caused by them have decreased three-fold. 
In a 50-year period, "weather, climate and water hazards accounted for 50% of all disasters, 45% of all reported deaths and 74% of all reported economic losses." 

On average, it meant a disaster a day, whether it was water, climate, or weather-related. This average meant 115 people each day lost their lives due to disaster, and an economic loss of over $200 million a day. 
Nationally, national disasters have increased 157%. Texas has faced more natural disasters than any other state in roughly the same time period, and it's at the top of the disaster list. 
Wyoming, though, sits near the top of a similar list: the disasters-are-getting-worse list. In research funded by LendingTree, Wyoming is either prime for insurance sales, or an insurance nightmare, sitting at no. 2 on the increasing disasters list. Their site, QuoteWizard, found that "Billion-dollar natural disasters are up 360% in Wyoming over the last 20 years."
From 1984-2003, Wyoming had a total of five natural disasters according to Wyoming's Federal Emergency Management Agency page. Flood, fire, winter storm…and that methane gas seepage of 1987. However, a look at the most recent 20-year span shows 23 natural disasters since 2004. Other than a couple of flooding and winter storm episodes (oh, and there was a pandemic), the rest were all fires, to no surprise. 
Enjoy the rain, and let's hope for more in the next…20 years. 
Wyoming Wildfires
In the last decade, wildfires have ravaged Wyoming's Medicine Bow National Forest. Until 2023, it seemed to rain ash more often than water.
More From Wake Up Wyoming