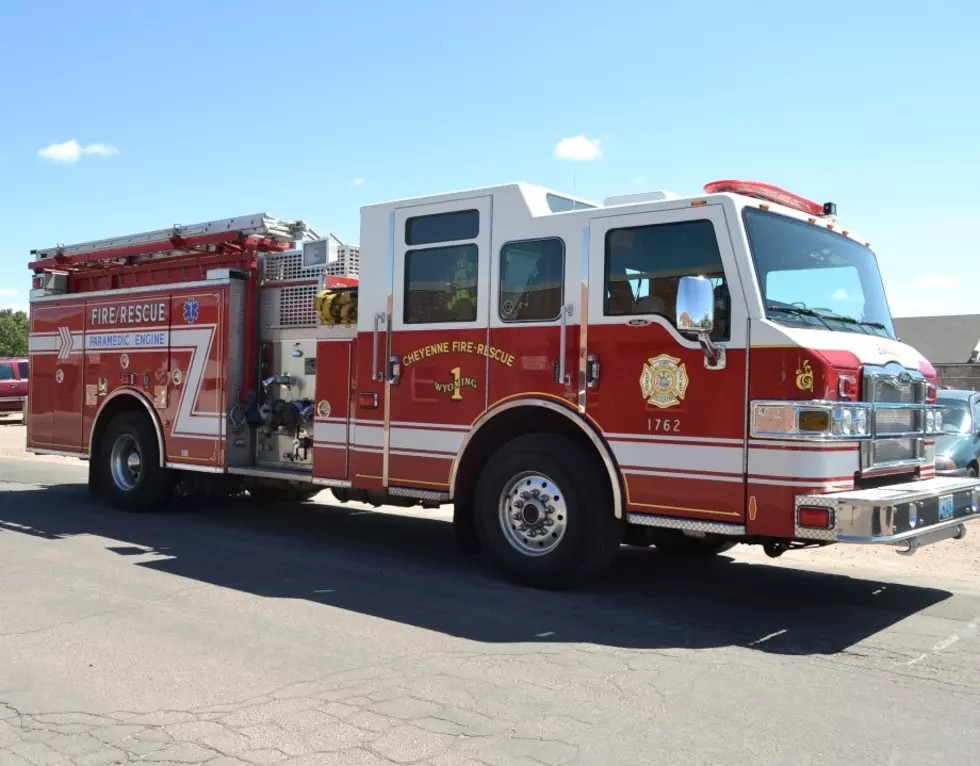 Friday Morning Cheyenne Fire Causes Almost $500K In Damage
Amy Richards, Townsquare Media
An early morning blaze at a Cheyenne Lawn Care business on Friday caused extensive damage and left a pet unaccounted for, according to Cheyenne Fire Rescue.
A CFR news release says firefighters were called out at 1:06 am on Friday to a lawn care shop and storage in the 2300 block of East 9th Street.
Fire engines arrived on the scene at 1:12 a.m. to find the storage and shop buildings engulfed in flames. One person who had been sleeping there had escaped the blaze without injury after being awakened by the fire. Mowers, blowers, and chainsaws were destroyed in the fire.
The value of items destroyed in the fire was estimated at $175,000, and the damage to buildings was set at $306,000. No injuries were reported, and the fire is under investigation.
Central Wyoming Fair and Rodeo; livestock exhibits
More From Wake Up Wyoming