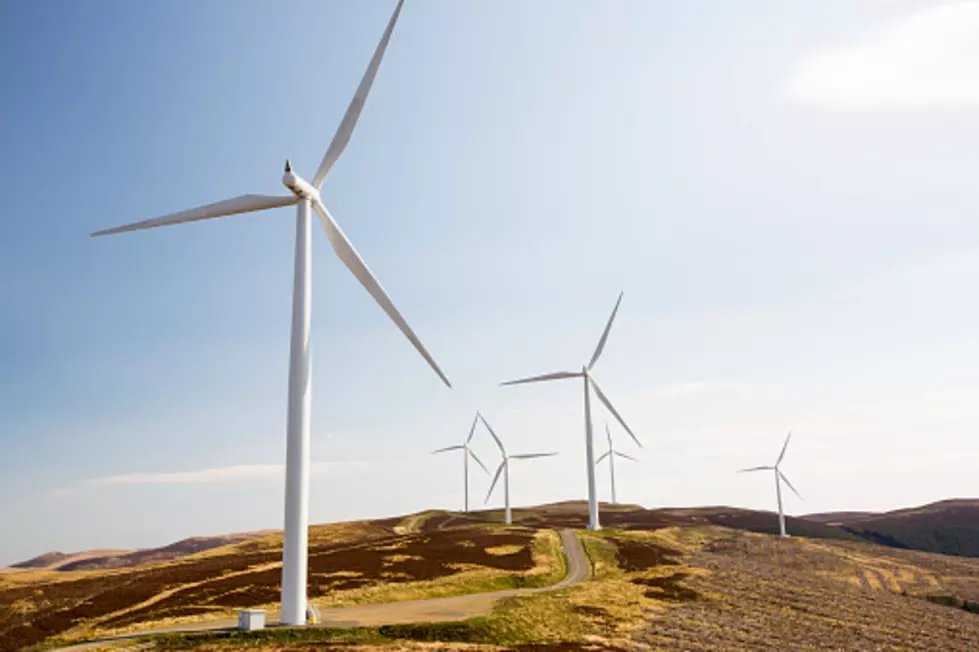 Quiet Carbon County Wyoming Draws National Spotlight
Getty Images
Carbon County Wyoming is used to being a place of low population and little news. Most of the world does not know they exist and they don't pay attention to most of the world. But that has changed recently.
Page A1 of the March 4 New York Times, a train was photographed carrying its cargo with windmills stretching out on a landscape of the high desert. Underneath the picture was the headline 'Wind Rises in Coal Country" (Editor's Note: the headline now reads "Wyoming Coal Country Pivots, Reluctantly, to Wind Farms"). (SARATOGA SUN).
The photos that come after are from Carbon County. There were more pictures of windmills in Carbon County, the Miners' Memorial in Hanna and Weickum.
The next day Secretary of Energy Jennifer Granholm mentioned Carbon County on PBS along with the article.
That got the national news media going and soon a Carbon County Commissioner was on national and even foreign television talking about these wind projects.
Commissioner Weickum was the media favorite due to his understanding of wind energy in Wyoming.
"One of the reasons that I was, is because of all the activities of wind power in Carbon County," Weickum said. "There was a time 53 different wind projects were being scoped out in the county and that is according to the Bureau of Land Management (BLM)." (SARATOGA SUN).
Weickum is the lead in the New York Times podcast  on March 16 with Michael Barbaso and Searcey, "The Daily", increased the world's interest in Carbon County and Weickum.
The little newspaper known as the Saratoga Sun has an extensive article on all of the attention that the commissioner and the county is getting. Their article brings to light a lot of details in the history and development of wind energy in the area. 
Snow Crushes Wheatland Wyoming Airplane Hangers
This row of hangars goes back many years. Some history was lost under a crush of snow.
March 21st, 2021. A record-breaking snowstorm had shut down most of Wyoming and was not yet done. Below is a gallery of photos as cleanup continues.
One of the small airports in Platte County, Wyoming is Phifer Airfield on Antelope Gap Road, east of Wheatland. Platte County has the Wheatland airport, along with one in Torrington and Guernsey. They were all shut down in the storm.