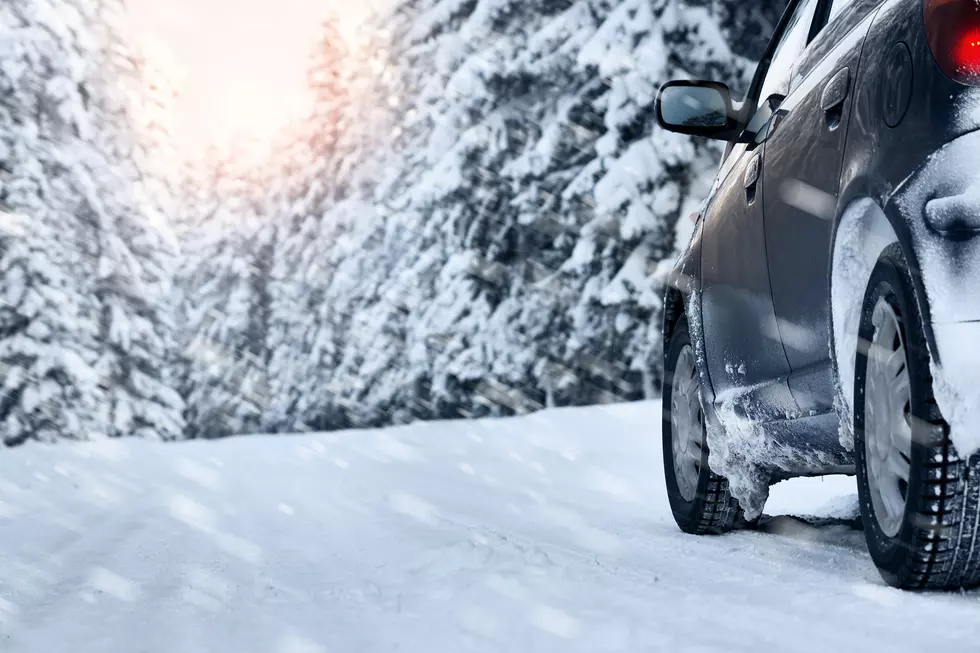 The Best Vehicles to Drive Through Wyoming Snow & Ice
LeManna
This past summer someone new to Wyoming asked me about what type of vehicle was best for driving in Wyoming's snow and ice.
I look at his sleek, hot Porsche and said, "Not that."
He still has the Porsche, but now he owns a second vehicle for winter driving.
Let's take a look at the criteria first. 
Front-wheel drive is better in slick conditions than the rear wheel. Better to pull the vehicle than push it. Pushing from the back leads to sideways slides.
All-wheel traction is the best. Many vehicles today come with the option to engage all-wheel power when it is needed. The more rubber looking for traction the better.
Many people use the terms AWD and 4WD interchangeably. However, these are not the same systems. All-wheel drive functions with little or no driver input. Most AWD vehicles normally operate as FWD (Honda CR-V) or RWD (Dodge Charger). (KELLY BLUE BOOK).
Computer-operated advanced traction systems are by far the best option.
Higher clearance helps, obviously.
NOW LET'S GO LOOK AT SOME VEHICLES!
This vehicle offers its xDrive AWD system across its sedan lineup. All-wheel drive adds $2,000 to the bottom line of the entry-level 330i.
The base price of the 330i xDrive is $43,450.
A 255-horsepower 2.0 turbocharged 4-cylinder engine mated to an 8-speed automatic transmission delivers the go.
This next one might surprise you. A "muscle car" for winter driving?
2022 Dodge Charger AWD
The Dodge Charger combines a muscle car vibe with a huge cabin and a performance edge. Dodge makes AWD available for the V6-equipped SXT and GT grades.
For the entry-level SXT, that option adds $3,995 to the $31,350 base price. (KELLY BLUE BOOK).
2022 Volvo V90
The Volvo V90 Cross Country wagon comes standard with AWD and an impressive 8.3 inches of ground clearance.
Great traction sensors and enough clearance to get you over most of what you'll find on Wyoming's highways, and in town during winter.
But watch that starting price - $55,595. OUCH!
2022 Acura RDX SH-AWD
When you add AWD to the basic Acura RDX, it boosts the $40,100 bottom line by $2,200. Acura's Super Handling All-Wheel Drive (SH-AWD) employs several tricks to increase capability and traction.
It's rather complicated, yet the result is also an efficient system. As much as 90% of torque can go to just one rear wheel. (KELLY BLUE BOOK).
Ground round clearance (8.2 inches). The engine is a 272-horsepower 2.0-liter turbo 4-cylinder mated with a 10-speed automatic transmission.
That will give you the clearance, traction, and power you need.
2022 Chevrolet Tahoe 4WD
This sucker is BIG. Let's just call it a BEAST!
Chevy's completely redesigned Tahoe comes in six trim levels and all can be fitted with 4WD for driving in snow and other hazardous conditions.
Ground clearance is 7.9 inches.
If you want to ass 4WD to the entry-level LS grade increase the $50,200 bottom line by $3,000.
2022 Chrysler Pacifica AWD
An all-wheel drive MINIVAN?
Yeah, that's a shocker. Yet Chrysler managed to do it.
The lowest trim level offering AWD is the $40,465 Touring L. Adding AWD costs $2,995.
A 287-horsepower 3.6-liter V6 delivers the go through a 9-speed automatic transmission.
2022 Ford Bronco Sport
NOW WE ARE GETTING SERIOUS!
The Ford Bronco Sport with AWD for getting around in the snow. You'll find it not to be as off-road capable as its big brother the 4WD Bronco.
But the Bronco Sport will handle snow mud and dirt like a pro.
If you are serious about getting around this is the way. It's built to climb, claw and dig when things get really hard and rough out there.
Best Value for Snow: $33,230 | Bronco Sport Outer Banks
Base Price w/AWD: $27,415 | Expert Rating: 4.6
2022 Jeep Grand Cherokee 4xe/Laredo
For 2022, Jeep completely redesigned the Jeep Grand Cherokee.  
It comes standard with the Quadra-Trac II active 4WD system with its 2-speed transfer case.
Expect to pay about $65,000 or more, depending on options.
2022 Honda CR-V AWD
Back to more of a single person to the small family car.
Every new Honda CR-V has (about 8 inches). It doesn't look like it when you first see the vehicle. Yet it's rather high up and roomy inside.
2021 version, which essentially is the same, and has a starting price of $26,525 with all-wheel drive.
The list goes on but now you have a good idea of what one might be best for you.
Prices are kinda crazy right now, so watch your wallet.
Who Is That Wyoming Girl In That Dusk Rose Thunderbird?
Wyoming's Roads of Many Colors
More From Wake Up Wyoming