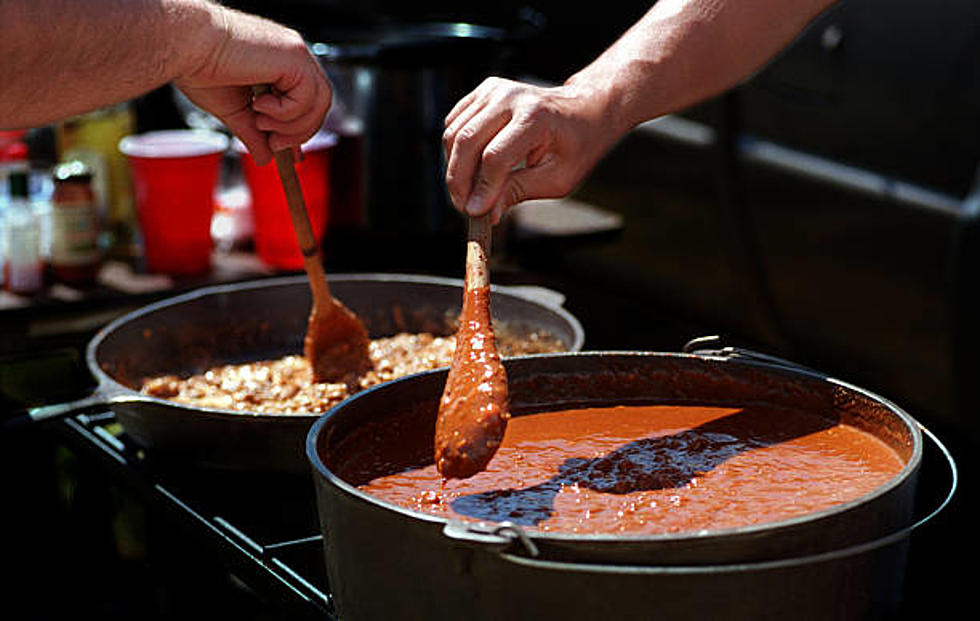 Wyoming's Best Small Town Summer Party Is This Weekend
Los Angeles Times via Getty Imag
Each year I ask people I know if they are going to the Chili Cookoff in Chugwater Wyoming.
I always get the same answer. They have heard of it, but they have never been.
I go every year. TRUST me, you have been missing out on a great time.
As you enter you'll smell chili being cooked throughout the park. Feel free to go talk to those cooks. That is why everyone is there.
Follow your nose to the food.
Follow your ears to the main stage for some great music.
Getting to Chugwater is EASY! Just click here. 
Don't forget the car show. There are always some impressive rides to droll over.
Local and regional bands, food and craft vendors, and your chance as an audience member to get in on the chili tasting as a judge.
The winner of the chili cookoff goes to the national competition to represent Wyoming.
There are hot pepper and pie-eating contests and a rodeo after.
All of this takes place in a cute little park in one of Wyoming's smallest, yet prettiest little towns.
THE HISTORY & REBIRTH OF CHUGWATER WYOMING
Painful To Watch, Chugwater Rodeo Rider Caught Under Hoof
Harding ridding at the 2021 Chugwater Chili Cookoff in Chugwater Wyoming
More From Wake Up Wyoming