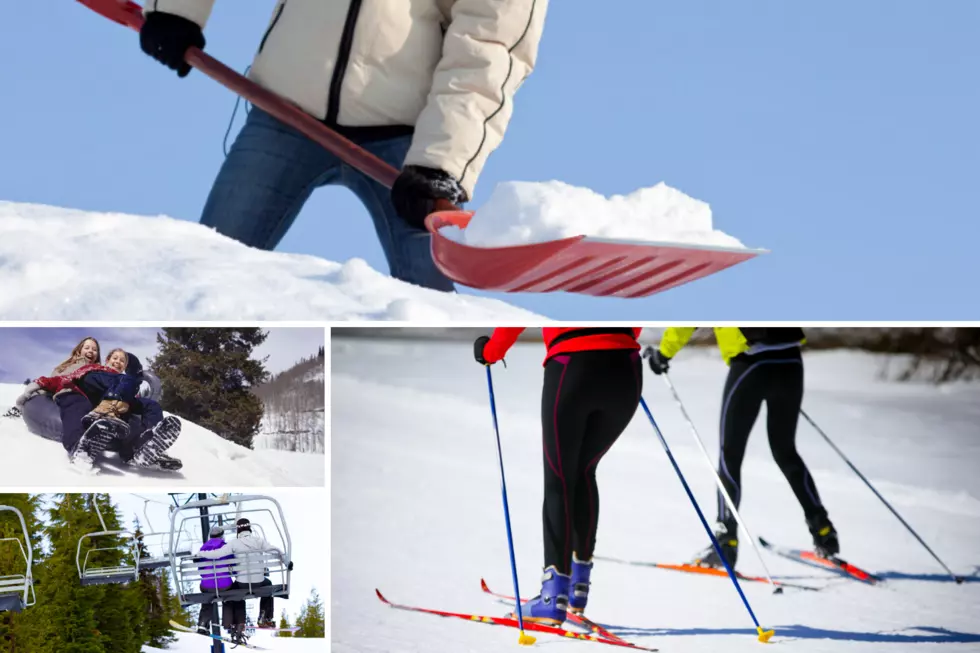 5 Ways To Still Exercise Outdoors In Wyoming Winter
Getty/Thinkstock
It's not easy to maintain your outdoor workout regimen during the Wyoming winter. Streets are snow-packed and icy and it can be too cold to stay outdoors for an extended period of time. But the good news is, there are some easy ways to burn calories outdoors if you're prepared.
1

We know this is obvious, but shoveling is a great workout. It burns roughly 223 calories for every half hour of shoveling. Shovel a couple of your neighbors' driveways for an extra workout.

2

There is seemingly an endless number of cross country ski trails all across Wyoming. Skis are usually affordable, just remember to pack as much winter gear as possible and some good boots. Skiing for an hour at 2.5 mph burns over 400 calories.

3

Half an hour of ice skating can burn about 250 calories. If you're good at it. If you're bad at it, you might burn even more because you have to pick yourself up so much.

4

Increasing in resistance training popularity, snow springs require heavy-duty winter gear and really good hiking shoes or boots. The idea is to run, jump, and play in a snow-packed area.

5

Don't you just sit down to sled? Yes, and then you have to get back up the hill... and again, and again. Or, try pulling your kids around behind a sled. The calories will shed right off, and you'll make winter memories.
More From Wake Up Wyoming