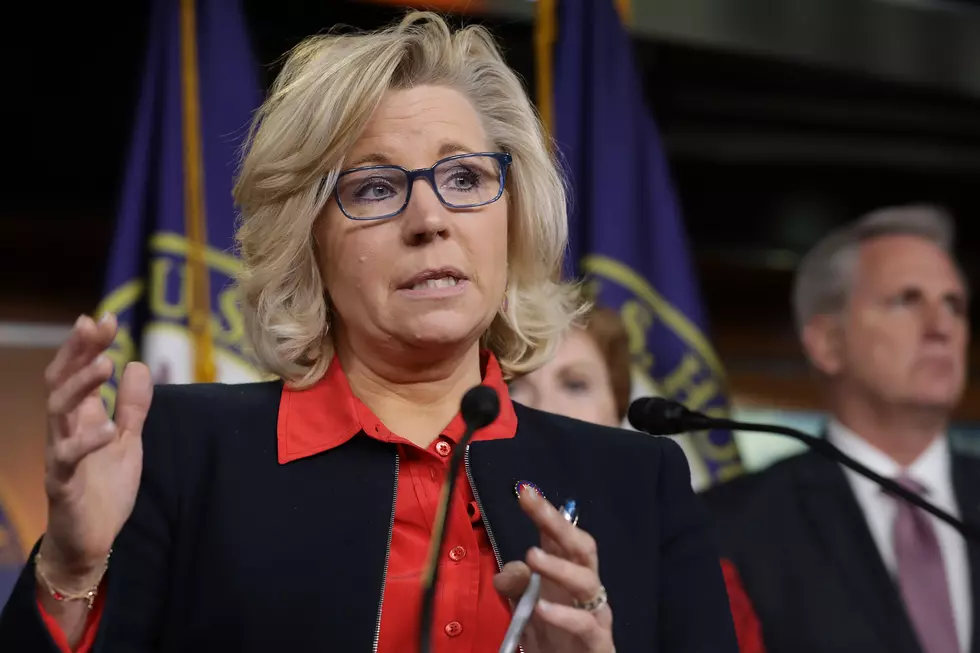 Cheney: Impeachment is 'Dangerous,' Will 'Damage' Nation
Chip Somodevilla, Getty Images
With the U.S. House of Representatives poised to impeach a president for only the third time in the nation's history, GOP Rep. Liz Cheney has been making her opposition to the process clear ahead of Wednesday's votes.
A months-long impeachment inquiry by the House resulted in two articles of impeachment -- abuse of power and obstruction of Congress -- against President Donald Trump. The Democrat-controlled chamber is expected to vote in favor of both articles, likely setting up a Senate trial in January.
"They have absolutely stacked the deck in this entire process, they've abused their power, they've abused the rules, they've abused the law, they've denied due process to the President, they've told witnesses not to answer Republican questions, they've conducted this whole thing in secret," Cheney said.
Beginning in November, witnesses testified in public impeachment hearings which were broadcast live, and widely so on social media. Republicans questioned witnesses during those hearings.
In a Dec. 6 letter to Sen. Jerrold Nadler (D-NY), chair of the House Judiciary Committee, the White House called the impeachment process "completely baseless" and said House Democrats adopting articles of impeachment would be a "reckless abuse of power." Although the letter does not explicitly state that the President will not be participating in the impeachment process, political observers have interpreted it to mean just that.
"The Constitution absolutely does not say that if you don't like the President, if you disagree with his policies, that you can impeach him because you are assuming that he's done something wrong," Cheney said on Fox News. "I mean, you've had liberal constitutional law professors like Jonathan Turley make clear that this is basically a situation in which it's the thinnest case for impeachment in history."
Ahead of Wednesday's votes, Rep. Jim McGovern (D-Mass.), who chairs the House Rules Committee, took to the House floor where he described the impeachment inquiry and its results.
"Our inquiry is simply to answer the following question: did President Trump and his top advisers corruptly withhold official government actions to obtain an improper advantage in the next election? We now know through the hard work of our investigative committees, and because of the President's own admission, that the answer to that question is 'yes.'"
"The President withheld Congressionally-approved military aid to Ukraine, a country under siege," McGovern said. "Not to fight corruption, but to extract a personal political favor."
Cheney pointed out past declarations by House Democrats that they would vote to impeach the President -- largely made before the undertaking of the impeachment inquiry -- as an "[abdication] of their duty to the Constitution."
"Speaker Pelosi herself has said that you do not go down this path unless it's bipartisan and the evidence is overwhelming. We've had nearly every single leading Democrat, at some point, even beginning before the President was sworn into office—we now saw yesterday, Congressman Raskin on videotape saying they were going to vote to impeach the President before he was even sworn into office," Cheney said.
"And we certainly are not going to commit the kind of offenses to the Constitution and abuse of power that the Democrats have been engaged in now ever since they took over," she said.
Roughly six hours of debate are set before the votes on the two articles of impeachment, with those votes expected between 4:30 p.m. and 5:30 p.m. Mountain Standard Time.

Enter your number to get our free mobile app
More From Wake Up Wyoming