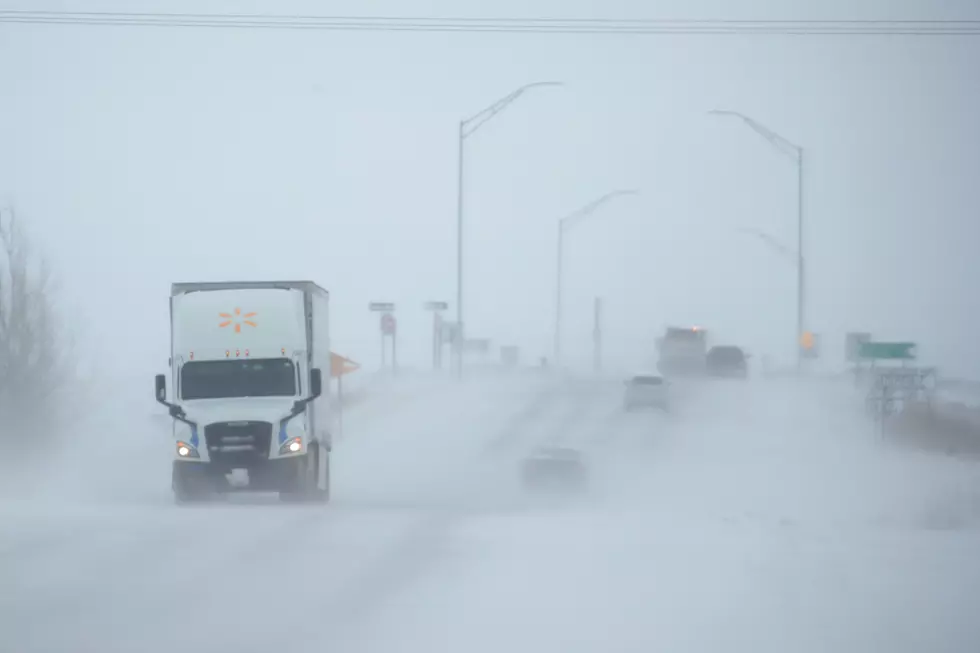 Cheyenne NWS: Winter Storm, Heavy Snow, Possible But Not Certain This Week
(Photo by Scott Olson/Getty Images)
MONDAY UPDATE (4/26/21 9:15 AM)
The Cheyenne Office of the National Weather Service is predicting rain and snow for southeast Wyoming Tuesday, followed by nicer weather heading into the weekend.

---
The Cheyenne Office of the National Weather Service says a winter storm, including heavy snowfall, is possible for Tuesday night and Wednesday in southeast Wyoming and the Nebraska Panhandle for Tuesday night and Wednesday.
But depending on how the situation develops, it's also possible that the area will get some rain, with little or no snow except at higher elevations.

The agency posted this statement on its website Saturday evening:
Heads up on a possible development in the weather across southeast Wyoming and the southern Nebraska Panhandle, this upcoming first half of the work week. A low pressure system is forecast to track across Colorado Tuesday that could linger into Wednesday. We see two possible scenarios unfolding. Under Scenario #1, the low tracks across northern Colorado. With this track, we'll see mainly rain with possible mountain snow above 8000 feet. Under Scenario #2, the low tracks further south, with southeast Wyoming and Nebraska Panhandle in colder air. Which would bring heavy snow to the I-80 Corridor from Kimball to Elk Mountain. With this scenario, travel impacts would be major Tuesday night through Wednesday late morning. At this time, confidence is LOW on Track #2 occurring. Right now, we're going with the warmer solution, but that could change as the event draws closer. We wanted to get the word out to you that there is the possibility for very heavy snowfall and major travel impacts Tuesday night into Wednesday. Check back with us on this developing event and keep an eye on the forecast. We'll keep you informed!
How Many in America: From Guns to Ghost Towns
Can you take a guess as to how many public schools are in the U.S.? Do you have any clue as to how many billionaires might be residing there? Read on to find out—and learn a thing or two about each of these selection's cultural significance and legacy along the way.
More From Wake Up Wyoming