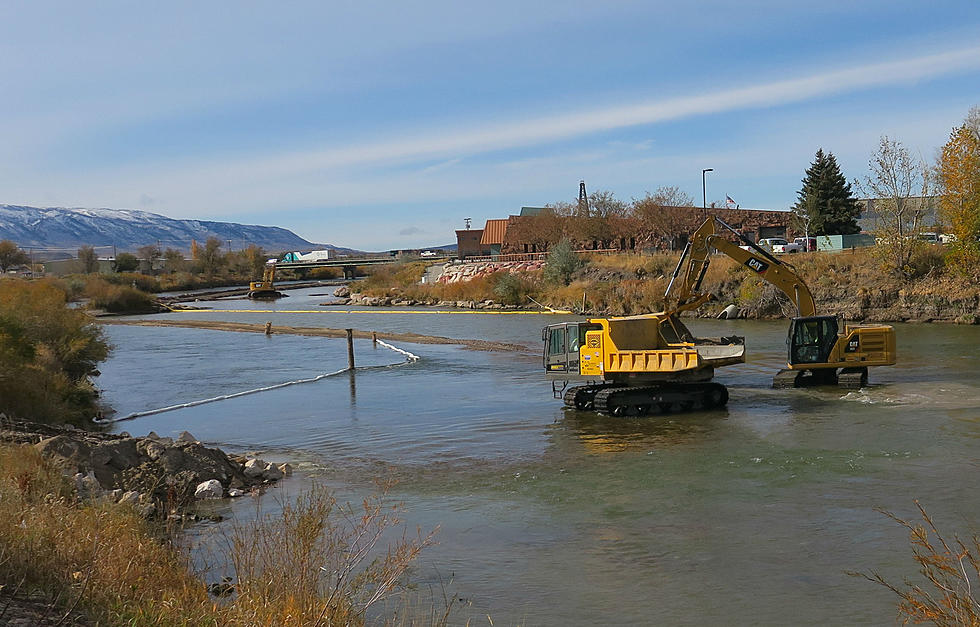 Cleaning Newly Found Pollution in North Platte River Will Cost More Than $500K
Tom Morton, Townsquare Media
The City of Casper's long-running project to rehabilitate the North Platte River hit a huge snag when the next phase of construction near the Poplar Street bridge uncovered far more contamination, costing far more to remediate, than expected.
The city awarded the project in August for $2.6 million to Shamrock Environmental Corp., which began construction in late September and was expected to be completed by June 2020, according to a memo by Jolene Martinez, project overseer and assistant to City Manager Carter Napier.
This marked the fourth phase of the river rehabilitation that has already improved water quality and bank habitat, spurred economic development and increased tourism, Martinez wrote.
It was known that there would be past refinery pollution in the nearly half-mile phase extending from the Poplar Street bridge to the BNSF bridge, and that there would be environmental oversight during the construction.
"No one expected, however, to find a good deal of unmitigated pollution remaining in this stretch of the river," Martinez wrote.
"The construction project is now also a remediation project with currently identified costs of $526,559, more than half the project left to complete, and perhaps additional remediation work required," she wrote. "It is clear that the timeline for the project will need to be amended and now completed over two construction seasons with the final landscaping work to be completed by June 2021."
The Platte River Revival Advisory Committee has been talking with BP, which acquired the former Amoco refinery site, and BP has agreed to pay $100,000 by the end of the year, and keep a record of remediation costs, Martinez wrote.
If further recovery costs cannot be met, the advisory committee intends to meet with the Wyoming Department of Environmental Quality, the city and BP to discuss further options, she wrote.
The Casper City Council will consider the matter at its work session at City Hall at 4:30 p.m. Tuesday.
More From Wake Up Wyoming