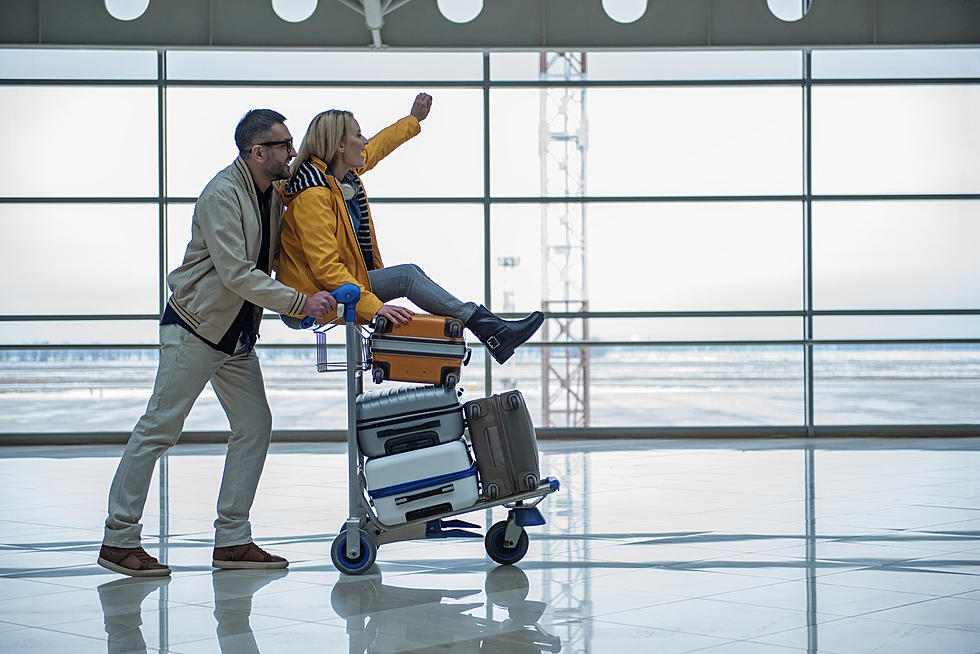 WEIRD Ways To Entertain Yourself During Flight Delays
YakobchukOlena
So, you were planning to fly home for the holiday.
I'm sorry but what's wrong with you? Haven't you been watching the news? What a horrible time to fly commercial.
So let's say that you were stuck at Denver International Airport (DIA). Looks like you'll be here for a while. What now?
That people mover looks fun. Let's watch some people, in the video below. Maybe you'll get some good ideas of your own.
Okay, so you've had fun with that, but now what?
Don't worry you're not the only one who's frustrated and bored.
Take some time to watch Comedian Bok Choy talks about how much he hates DIA and why he will never go there again.
Once you get past this next guy's LONG opening he actually has some great tips on what to do when you have HOURS to kill.
On his Youtube page, JT Mellecker writes: How to have fun in an airport when your flight is delayed. Different activities to try to help pass the time.
OKAY at this point you're probably getting so bored and you've run out of ideas.
This is where it gets dangerous. 
When some people get this bored they start doing things they are not supposed to be doing. Nothing bad, just not allowed.
Youtuber Tyler Rossmann and his friend get into some mischief.
I would advise that you watch this video for clues of WHAT NOT TO DO EVER!
My favorite thing to do when delayed or stuck at an airport is just to people watch all the other people out there who are trying to find ways to keep from going crazy. I might even shoot a video of them and post it on TikTok.
Whatever your plans just make sure you bring stuff with you to keep yourself entertained. Remember to pack your sense of humor.
Then, hope you are surprised by actually not getting delayed.
Who Is That Wyoming Girl In That Dusk Rose Thunderbird?
Wyoming's Roads of Many Colors
More From Wake Up Wyoming