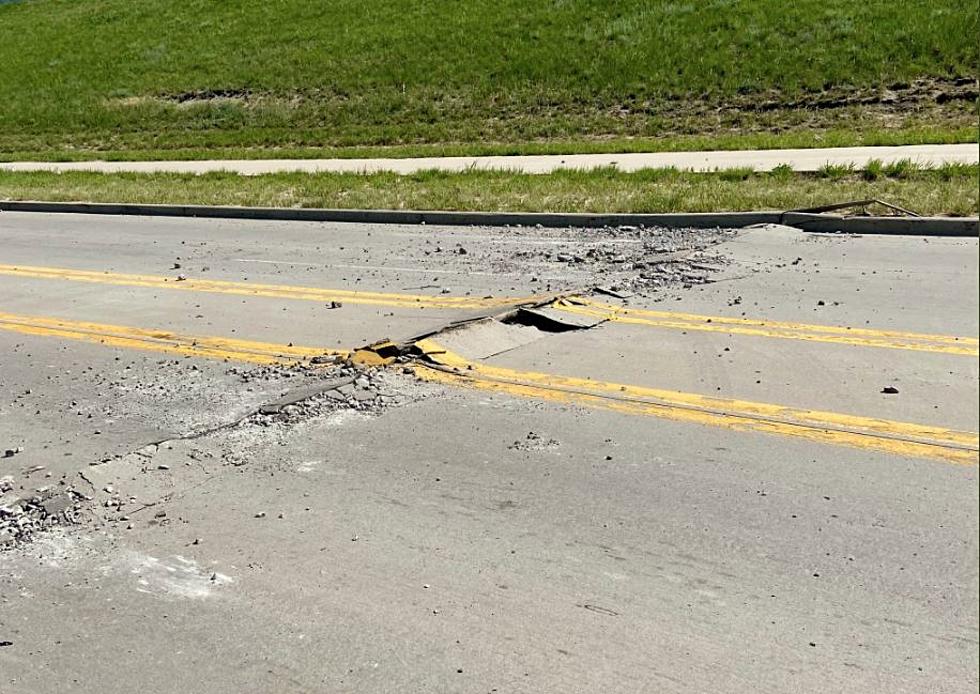 It's So Hot In Colorado, The Roads Are Buckling
Twitter/Castle Rock Police
It's hot...the recent heat wave has hit the state and while that's a great thing for some, there are others who don't really like it so much...even more so when roads start collapsing from the heat. That's pretty much what happened to a road down in Castle Rock.
According to KDVR, emergency crews had to fix up a portion of Plum Creek Road between I-25 and the Miller Activity Complex in Castle Rock on Monday.
People were urged to avoid the area as temperatures were just below 100 degrees and expected to be there until the end of the week.
Not to get too scientific on you, but "buckling" can happen at times when the concrete on roads starts expanding in the heat and the road pieces press on each other...this is according to a CDOT engineer, NOT me, of course.
All of the stress from the expanding and pressing against each other will eventually cause the road to buckle at those stress points. I feel so much smarter now just writing this.
If you ever come across a road that looks like it may be buckling or just flat our looks odd, give CDOT a quick shout and they'll check it our and fix it up if necessary.
Here's the number for the CDOT Headquarters in Denver - 303-757-9011.
7 Words to Learn to Sound Like a Colorado Native
9 Signs You Know You Are From Colorado
More From Wake Up Wyoming