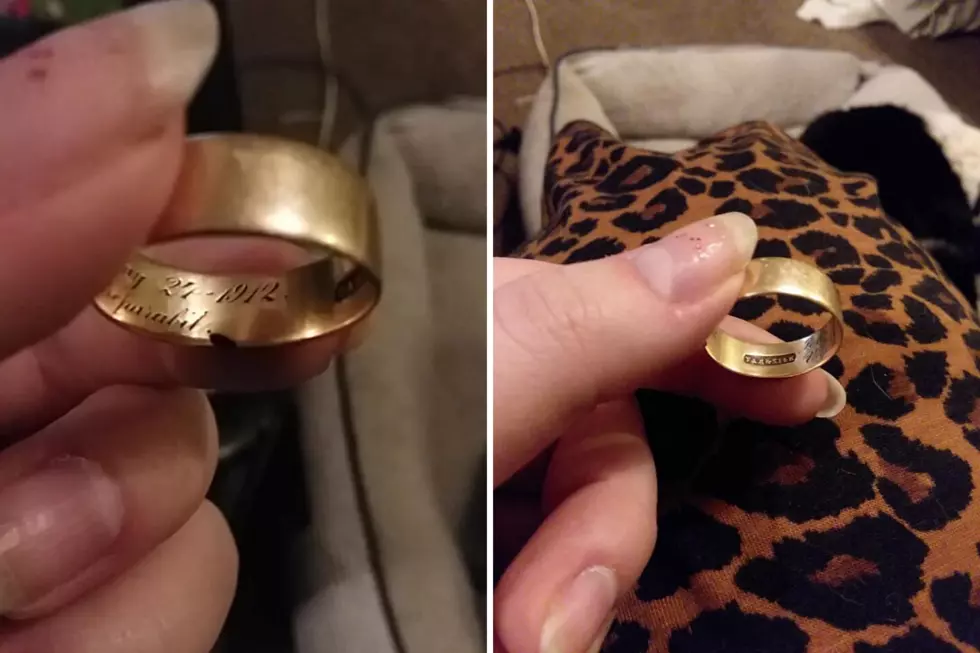 Lost Ring From 1912 Found At Casper Walmart, Help Us Find The Owner
Fathom Swanson
A beautiful gold ring was recently found at the CY Avenue Walmart location. The ring has an engraving on the inside dated from the year 1912.
Help!!!!
Casper help me get this ring to it's owner. . .
I found this very special ring at CY Walmart.
A mens gold ring with unique engraving on the inside.
Dated 1912!
If this is your ring, you can contact Fathom via her Facebook page.

Enter your number to get our free mobile app
More From Wake Up Wyoming