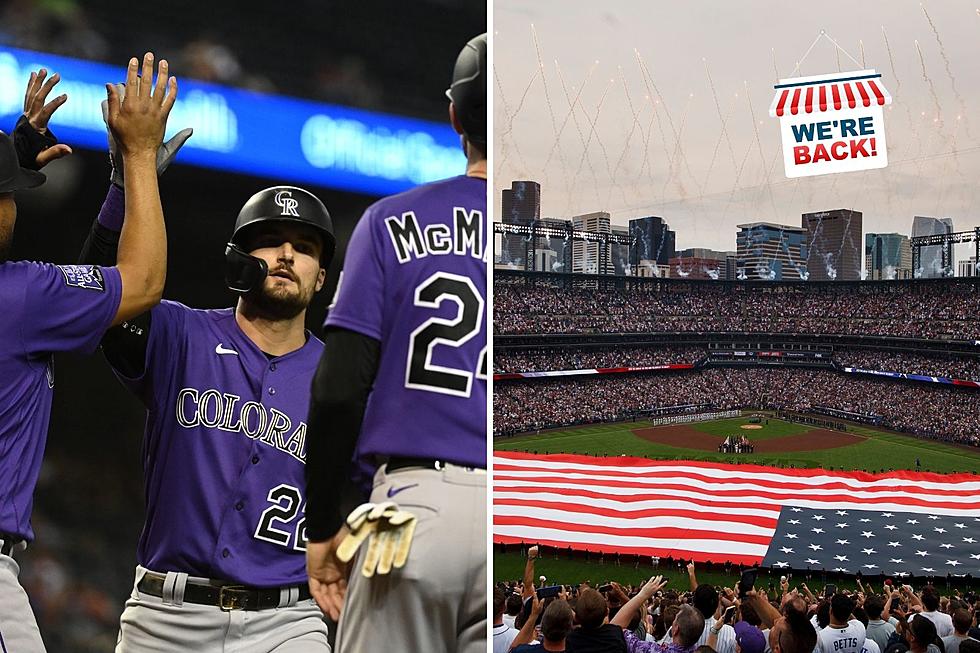 Rockies Baseball Is Back As Lockout Ends. When's Opening Day?
Getty/Canva
After having the first week of the Rockies Baseball season canceled last week, Major League Baseball and their MLB Players Association have come to terms with a new collective-bargaining agreement. Baseball is back, baby.

Rockies Baseball Is Back As MLB Lockout Ends
It was a sad day when it was announced by the Commissioner of Major League Baseball last week, that the owners and the players couldn't get a deal done to end or prevent, any sort of delay heading into the upcoming season. Coloradoans, not even just sports or Colorado Rockies fans, but folks from all walks of life all over our great state, LOVE Opening Day and were super let down when it was delayed due to the lockout. Well good news Opening Day fans, and Baseball fans alike, the lockout is over.
MLB 2022 Lockout Has Ended After 99 Days
It was announced today that Major League Baseball and its owners have agreed to terms on a new collective-bargaining agreement with the MLB Players Association, which simply put, means baseball is back and Rockies Opening Day is back on. ESPN is reporting that the second-longest stoppage in baseball's history has ended, and that spring training camps will open on Sunday with free agency starting tonight (3/10/22). Opening Day is also set for the league for April 7th. No official date has been posted for the Rockies Opening Day as of this writing, but it'll be much closer to the original date if not the exact date planned now that the new MLB CBA has been agreed upon.
While there are quite a few improvements in the new agreement, one of the things most are excited about as fans, is that the National League will now be adopting the designated hitter rule, which means they'll now be right in line with how the American League is currently handling this rule. Basically, no more bad hitting from pitchers. This could be a big game-changer for the Rockies and many National League teams this season so I for one am pumped for it. It's almost time to root root root for the Rockies this Spring so get ready. Go Rockies.
10 Favorite Colorado Rockies Players of All-Time
Some truly great players have worn the Rockies uniform, however, you'll find only one in the Hall of Fame in Cooperstown. We could have a discussion about the greatest Colorado Rockies players ever, or we could have a more subjective talk about favorite players. While there is some crossover, there is a difference and there is a lot of room to be different.
This $3.5 Million Castle Rock Home Has its Own Baseball Field
This Castle Rock home used to belong to Colorado Rockies manager, Walt Weiss.
More From Wake Up Wyoming