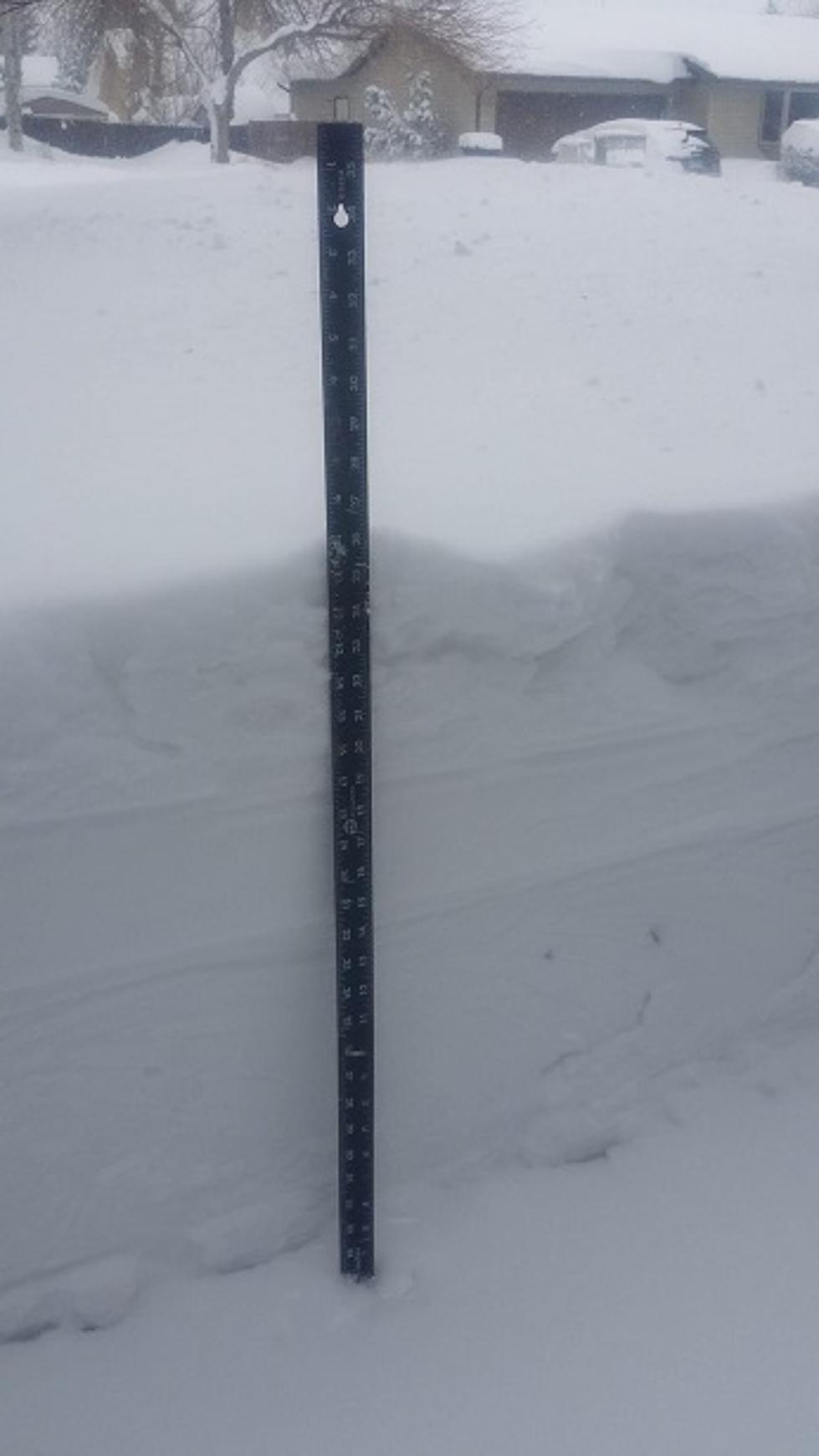 Wyoming Needs Weather Watchers
zzz
This recent snow event highlights how much Wyoming really needs volunteer weather watchers.
The West does not have many weather stations to collect data.
Satellite technology has helped us learn a lot about the weather. But it can't do everything.
Sometimes we need a person actually in that weather to have a look at what's going on.
That's where you come in.
Wyoming is a little low on weather stations. Okay, a lot low.
Much of Wyoming's weather data comes from eyes in the sky and not people on the ground.
To fill the gap researchers have developed a snow and rain tracker that gathers data from people who are actually in the weather.
A satellite can tell us that there is moister coming from the clouds. But is it actually reaching the ground? Is it rain or snow or a mix?
Many people have rain gauges and other home weather observing equipment in their backyards. But much of it is not very accurate.
Community Collaborative Rain, Hail & Snow.
CoCoRaHS (pronounced KO-ko-rozz) is a grassroots volunteer network of backyard weather observers of all ages and backgrounds working together to measure and map.
The new Mountain Rain or Snow project</a> relies on citizens to submit real-time weather observations.
Humans putting that down on a phone or writing it in a log book is really the only way we can reliably get this information over a large spatial extent sometimes," said Keith Jennings, a water resources scientist who leads the project.
In 2021, nearly 900 citizen scientists submitted more than 15,000 observations to the Mountain Rain or Snow project. (Wyoming Public Media).
But we need many more people in Wyoming. There are large gaps and that lack of information affects weather forecasting and weather trend observations.
If you would like to join in and help, visit the project's website.
Wyoming April Blizzard 2023
It was a record breaking snow storm.
Listeners to the Wake Up Wyoming Show with Glenn Woods offered up photos from across Wyoming of the piles of snow around their homes after a spring storm that lasted almost 3 days.
Its funny what snow does when it settles.
But then, after the laughter, comes the work of digging out.
WEIRD Wyoming Snow Drifts April Blizzard 2022
Snow Crushes Wheatland, Wyoming Airplane Hangars
This row of hangars goes back many years. Some history was lost under a crush of snow.
March 21st, 2021. A record-breaking snowstorm had shut down most of Wyoming and was not yet done. Below is a gallery of photos as cleanup continues.
One of the small airports in Platte County, Wyoming is Phifer Airfield on Antelope Gap Road, east of Wheatland. Platte County has the Wheatland airport, along with one in Torrington and Guernsey. They were all shut down in the storm.
Wyoming Snow Day
Wednesday's Storm across the state left a beautiful mess
More From Wake Up Wyoming