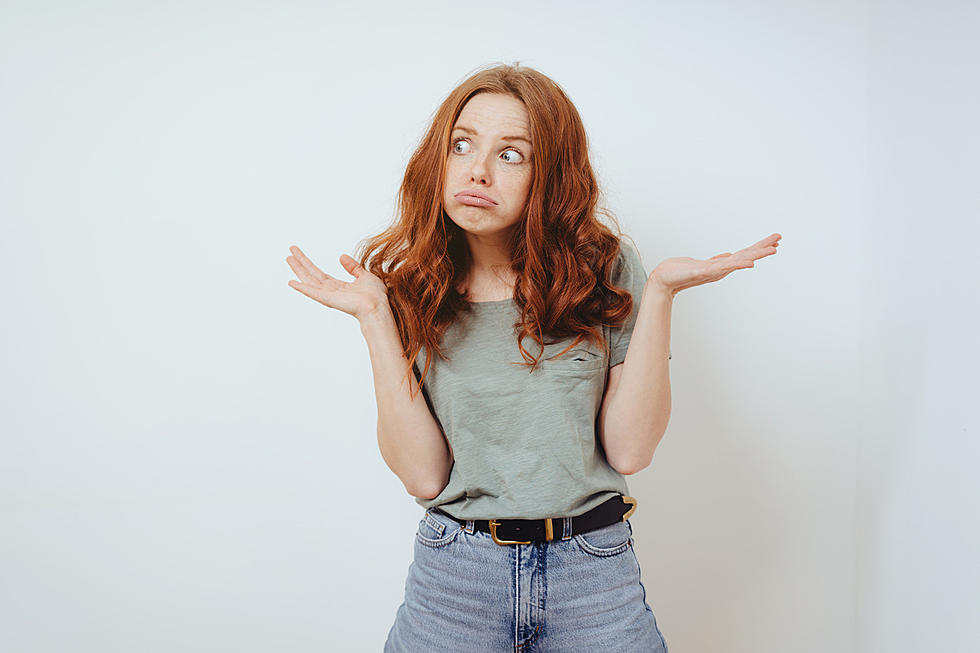 We're Not Surprised Wyoming Is Missing From "Worst States To Live In" List
stockfour
Wyoming is overlooked again?
OH, right, Wyoming doesn't exist.
CNBC created a list of the "worst states to live in."
The network is being roasted for biased and ridiculous assertions.
The network picked mostly on southern rubes who vote against their own interests or something stupid like that.
They cite what they call anti-Inclusive policies, racist practices, and so on.
CNBC also does not take into account that people and businesses are leaving states that the network LOVES in favor of these states that CNBC says are THE WORST.
But if you look at a migration map of America, that being where people are moving from and moving to, you'll see that the states on CNBC's list are the favorites for people fleeing places like New York, Illinois, and California.
10 States People Are Leaving according to FORBS MAGAZINE.
According to USPS change-of-address data, these are the 10 top states people are fleeing.
1. California
2. New York
3. Illinois
4. Pennsylvania
5. Massachusetts
6. Washington
7. Colorado
8. Indiana
9. Michigan
10. Wisconsin
Now let's look at states people are fleeing to and compare them to the CNBC list.
10 States People Are Moving To According to FORBS MAGAZINE
Southern states, where taxes tend to be low and sunshine is abundant, make up the top seven places moving destinations. These are the top ten recent population gainers.
1. Texas
2. Florida
3. South Carolina
4. North Carolina
5. Georgia
6. Tennessee
7. Nevada
8. Maine
9. Delaware
10. Idaho
HOLD ON, several on the CNBC worst state list are states that people are fleeing TO!
I've bold-typed those states to highlight them.
Yet, once again, Wyoming does not make either list, even though Wyoming has many of the same laws in place that CNBC hates.
It wasn't until just this week that Wyoming FINALLY was canceled by California. CA ignored us for the longest time. We felt left out.
When you hear that California has banned travel to Wyoming, that DOES NOT mean that people from California can't go to Wyoming.
It's more of a political move.
California Attorney General Rob Bonta announced the state would restrict state-funded travel to Missouri, Nebraska, and Wyoming.
So anyone doing state business can't use California taxpayer money to travel to Wyoming.
This is in response to the passage of what the California Attorney calls "anti-LGBTQ" legislation in these states.
California has a law (AB 1887, a 2016) that banns state-funded travel to any state determined by the California Department of Justice to in any way discriminate against the LGBTQ community.
Wyoming is not alone. There is a growing list that will soon reach 26 states.
Missouri's sin is a bill that withholds education funding for schools that allow male-to-female transgender individuals to participate in female sports teams.
Nebraska sin is a law according to the California attorney, that "makes it a departure from the medical standard of care to provide gender-affirming care for someone who is 19 years old or younger except subject to rigorous criteria in regulations to be developed by the [Nebraska's] Chief Medical Officer."
For Wyoming, the bill SF 133, bans public K-12 schools, and private schools competing against public schools from allowing male-to-female transgender students to participate in female sports teams.
"By preventing transgender individuals from participating in sports aligned with their gender identity, or by denying them access to critical healthcare, these legislative actions directly contradict the values of inclusivity and diversity," Bonta said. "As mandated by AB 1887, we are, thus, compelled to impose restrictions on state-funded travel to Missouri, Nebraska, and Wyoming in response to their discriminatory laws targeting the LGBTQ+ community."
So what does this really mean for states like Wyoming?
Nothing, really.
This "ban" will have zero effect on the states doing business with each other.
Democrats in California's House and Senate are working to reverse the Attorney's ban.
Classic Planes & Classic Cars, Pig Piney Wyoming
Double Decker Coffee Bus
YES, you can enjoy your beverage upstairs.
The beautiful double-decker bus can be seen parked around Casper Wyoming in the summer.
They serve traditional coffee - various mixed coffee drinks - and real fruit smoothies.
More From Wake Up Wyoming